The #1 stock picks for 2019 (an update)
---
A quick review of previous years
The series is now half way through the fourth year, providing us with three full years of performance history to consider.

Chart: Top stocks vs ASX200 Total Return Index January, 2015 - June, 2019
A quick review of the data shows that our guests have generated a 63% hit rate on 22 stocks calls. 
If you had invested $10,000 in equal weights in each of the stocks from year 1 (2015) and repeated that process for each subsequent year using the original capital plus proceeds, the return would be 10.4% per annum. That's about 3.8% ahead of the total return index - before any costs. 
It's not a big margin when you consider the significantly elevated risks of holding such a concentrated portfolio. For example, the returns in 2016 were decimated by just one stock, Isentia (ASX:ISD), which was down 38% that year.
The #1 stock picks for 2019 (an update)
For CY19 things are looking a pretty good for our fundies and the top stocks have delivered 33% vs the index of 20%.

Click on the image below to enlarge the table
**Returns are calculated based on prices at the open of the first trading day and close of the last trading day of the calendar year, plus any dividends paid.
Alacer Gold: +97%
David Allingham from Eley Griffiths Group was able to tap into some unrealised value in in the gold sector with his call on Alacer Gold (ASX:AQG). Alacer is up a stunning 91% YTD and has the 'Sultan of Small Caps' well clear of the pack. The gold price has been making headlines in recent weeks cracking AUD$2000 per ounce for the first time. Alacer had been tracking higher for most of the year but has surged in recent weeks. At the time of filming Allingham said he thought the stock should be at $4.00, it's about to crack $5.00 as this article is being written. We reached out to Allingham for an update on his call...
"Gold is hot and has broken through technical levels, you want to stay long gold. Many people are still underweight gold stocks and Alacer remains under owned by passive gold funds (ETFs) which could see further buying. At a company level the risks associated with Alacer's Copler Gold Project have been removed and the stock, which was trading at a discount to peers, has rerated accordingly."
Xero: +47%
Ben Clark from TMS Capital has again shown his hand as a consistent stock picker with his call on Xero (ASX:XRO), which is up 47% for 2019. The valuation on this stock, and for others in the WAAAX collection, has been a point of major disagreement in the market. For now, the bulls are in charge and it's fair to say that Xero has progressed well beyond the stage of being a 'concept' stock. The share price has been rising steadily in 2019, however, it is worth noting that Rod Drury, the founder of Xero, recently sold two million shares netting a tidy A$116,000,000.
"It will be hard to repeat the performance from the first half, but I still expect the stock to do well for the remainder of the year. I'm not concerned about Rod Drury selling his shares, often founders selling shares has positive outcomes, but nobody ever writes about it."
National Australia Bank: +15%
Matthew Kidman from Centennial Asset Management played an interesting call by backing National Australia Bank (ASX:NAB). If you cast your mind back to December 2018, you'll recall that sentiment towards the banks was dire. Royal commission, regulation and falling house prices – the news was all bad. However, Kidman's contrarian call has him sitting in third spot and firmly in the race at the mid-point. You could argue that by picking a runner where the downside appeared limited that Kidman has ensured he'll be part of the conversation at the business end of the year. That's the kind of strategy you expect from an experienced jockey!
Not much has changed from a macro perspective for NAB, it's still tough out there. NAB has more of a business focus as opposed to residential mortgages, which is one positive. A number of uncertainties have been removed and I think investors are starting to feel more comfortable on issues such as regulation. The big risk for a business like NAB is recession, which can't be ruled out. However, the yield still has a '6' in front of it and I could see that compressing to 5.5%, especially if rates head lower. I'm happy to keep this stock in the race.
Alphabet: +7% 
Ben McGarry from Totus Capital backed global heavyweight Alphabet (NASDAQ:GOOG), one of the top ten largest stocks on the S&P500. It's hard to imagine a US$700 billion company keeping pace with more nimble runners, however, by late April the stock had rallied more than 20%. The threat of regulation saw the stock give back a good chunk of those gains, however, the upward trajectory has resumed in the past month. This is one of the stocks that is regularly touted to be a long-term winner – the question is, will it have enough pace to get McGarry over the line by December 2019?
"It is still good value here, in fact blips like these are the only chances that investors with a decent time horizon get to buy these monopolistic style leaders. The regulatory concerns have created an opportunity and it's not obvious to me that breaking up these businesses would make them any less valuable."
Murray River Organics: -2% 
After bolting out of the gates, Dean Fergie from Cyan Investment Management currently sits in 5th position with his call on Murray River Organics (ASX:MRG). By his own admission the stock was coming off the back of a 'Hail Mary' capital raising in the wake of a disastrous float. MRG was quick out of the blocks and held the lead till mid-February, it was up as much as 60% in the first month. However, interest in the stock has waned and the share price has drifted lower throughout the first half. Even the recent granting of a license to grow cannabis has failed to ignite interest from investors. Capped at just A$33 million it won't take too much to turn this one around. We asked Dean if he would change his stock at this point in the year, an offer he firmly declined.
"It was always going to be a multi-year story and you never know when value will be recognised. The turnaround program looks on track, we still hold the stock and in fact we have added to the position. The company has a patchy past so there may be some old shareholders still trying to exit, however, just a sniff of good news and the stock can move higher."
Next update in December
My next update will be in December and while the the field is spread out right now we all know how much can change in 6 months. Hit the 'follow' button on my profile to make sure you stay up to date with this series.
Safe investing!
---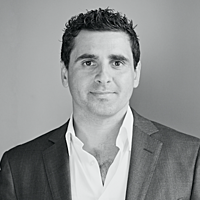 Co Founder
Livewire Markets
Livewire is Australia's #1 website for expert investment analysis. We work with leading investment professionals to deliver curated content that helps investors make confident and informed decisions. Safe investing and thanks for reading Livewire.
Expertise