Buy Hold Sell: Who are the top stock pickers?
---
The Buy Hold Sell segment is the most popular series on Livewire. What's not to like? Duelling fund managers giving their views on five stocks in a lively and informative format. But have you ever wondered which fundies have the best record on the show?
We've been running the series for nearly four years, and during that time the show has amassed more than 1.1 million views on our website as well as featuring in AFR.com. 
There have 1,200+ calls made by ~ 50 fund managers, providing a rich source of data to review.
In late 2018, one of our team members painstakingly compiled data on all the shows that we had released. He reviewed the numbers, tallied the hits and misses in an attempt to establish who the sharpest shooters are and if we are creating any value from the show. 
To add some fuel to the competitive nature of our guests we topped it off with an awards evening, handing out trophies in three key categories.
Picture: Fund managers eagerly await results at the inaugural Buy Hold Sell Awards. 
Housekeeping
Before we get into the results, I want to head address a few questions that are commonly raised about the show.
1) First and foremost, the calls on Buy Hold Sell are not recommendations, please always read the disclaimer.
2) The fund managers are participating in a show that we created with the viewer (that's you) in mind. It is meant to be informative, but it is also supposed to be a bit of fun. It's a break from the 'heavy duty' material that is so common around investing. Just be aware that the show doesn't provide a full view of the managers' investment processes or portfolio construction. I can assure you that none of these managers are building portfolios with just a handful of stocks.
3) Keep in mind that nobody has a perfect record, even the most exceptional stock pickers acknowledge that a 60% success rate is exceptional. The participants are getting involved knowing that they will make some wrong calls. I take my hat off to them for putting their views out there; we couldn't run the show without their willingness to participate.
4) Below is the selection process we used for the awards. It is simplistic and has some limitations, but we had to make some calls for this exercise. It's meant to be a bit of fun.
The Data
We went back through all the episodes since we started running the show back in 2014. The sample captured 238 shows including 1073 calls from 49 fund managers. As a proxy for success, we measured the calls – buy, hold and sell – at the time of filming and then again exactly one year later to see if the stocks were higher, lower or the same price.
Of the 1073 calls, there were 369 buy calls, 349 sell calls and 355 hold calls. The success rate of these calls based on our measurement was 56 per cent. Pretty good when you consider it is virtually impossible to nail a hold - same price a year later.
If we concentrate on the 'buys', and simply looked at every stock that the guests rated as a 'buy' then the average stock return one year forward would have been 12 per cent.
If instead the guests had said buy to all of the buy and sell calls, then the average return one year forward would have been negative 14 per cent.
The Awards
Let's get into the fun part! We acknowledged some of the standout performances on the show with awards for the Best Buy, Best Sell and the Best Overall Performance (also known as the 'Bradman Award' for the highest average).
Best Buy: Steve Johnson, Forager Funds
Awarded for the highest return on a buy call as measured 12 months from the time of filming.
Click on the image above to enlarge

Steve Johnson from Forager Funds is a familiar face for regular viewers of Buy Hold Sell and has been a crowd favourite for years. Steve doesn't sugar coat his views, and this straight-talking approach has resonated with many investors. Johnson likes to hunt where others won't go, that's what led him to Whitehaven Coal (ASX:WHC) early in 2016. Whitehaven returned 517% over the following 12 months, earning Johnson the award of 'Best Buy'. Steve will be the first to tell you that he left a bit on the table with this one.

"What you're getting is a very cheap option at today's price that things work out better than the world is anticipating ... You may lose 100% of your money. I want to be very clear about that. You may make five or six times your money on the upside."
Picture: Steve Johnson of Forager Funds was the only person not wearing a suit. 
Notable mentions...
There were several other notable performances with small-cap specialist David Allingham from Eley Griffiths Group and Dean Fergie from Cyan putting their names in contention with calls on the contentious, but ever popular, Afterpay (ASX:APT).
A2 Milk (ASX:A2M) proved to be a sound choice for Chris Stott and Ron Shamgar – both of whom have moved on from the firms' names above.

The best buys have a bias towards small-cap stocks or in the case of Whitehaven, deeply out-of-favour cyclical companies. We'll look at introducing a category for the best large-cap idea in the next iteration of the awards.
Best Sell: Ben McGarry, Totus Capital
Awarded for the biggest fall on a sell call as measured 12 months from the time of filming.
Click on the image above to enlarge 
On the show, our guests are instructed to express their view in one of three ways - Buy, Hold or Sell. Ben McGarry from Totus Capital, winner of the Best Sell award, took it upon himself to introduce the 'short' call, leaving no doubt about his position on Quintis (ASX:QIN). McGarry's call is the only 'home run' or 'zero' recorded on the show and points to the unique skill set required for short selling. His sparring partner on the day was Rhett Kessler, who put a buy on the stock. Rhett is highly regarded as a safe set of hands and regularly professes his love for economically insensitive, 'toothpaste and toilet paper' stocks. Unfortunately, on this occasion, the only thing going down the toilet was the Quintis share price.
Picture: Sam Granger from Totus Capital accepting the award for Best Sell on behalf of Ben McGarry.
Notable mentions...

High profile blow-ups litter the list of stock on for this award. Chris Stott and the ever-cynical Jeremy Bendeich from Avoca both slapped a sell call on Vocation (ASX:VET). 
Roger Montgomery was not a fan of the acquisition strategy at Slater & Gordon (ASX:SGH) while Steve Johnson made the leaderboard again with his call on SurfStitch (ASX:SRF).
The 'Bradman Award' for Best Overall Performance: Ben Clark, TMS Capital
Awarded to the panelist with the highest overall strike rate across all Buy and Sell calls as measured 12 months from the time of filming.
Click on the image above to enlarge 
The 'Bradman Award' goes beyond any single stock call and looks at the fund managers with the best strike rate across all their calls. Judging for this award had an added element of complexity, as we were required to take into consideration the absolute success rate and the total number of calls made.
In the end, the panel couldn't look past the compelling numbers rolled out by Ben Clark from TMS Capital. A strike rate of 66% over 35 calls stands out as an exceptional effort against some stiff competition. Nicknamed 'Gumby', for his striking resemblance to the clay-animated figure of the same name, Clark is clearly no mug when it comes to buying and selling stocks. The downside for viewers is that Ben has graduated from being a guest on the show to being a host, meaning his latest insights are reserved for clients at TMS Capital.
Picture: Ben 'Gumby' Clark accepting the Bradman Award for Best Overall Performance.

Notable mentions...
Dean Fergie from Cyan showed his credentials as a Twenty20 hitter with a dominant 77% strike rate. The selection panel deliberated at length over the award and determined that they want to see how Fergie's number progress over future appearances. One to watch and a performance worthy of recognition.
Geoff Wilson AO looks a little hard done by with a third-place finish. The veteran stock picker may well believe that his impressive 64% strike rate on 33 calls should be enough to get him over the line – it's fierce competition out there big fella! Geoff has recently stepped back into the role of CIO at Wilson Asset Management, and we hope he will dust off the spreadsheets and make an appearance in 2019.
The top 5 is rounded out by two long/short managers with Justin Braitling of Watermark Funds and Tim Carleton from Auscap Asset Management both posting good numbers and utilising their prowess on the long and short side of the book.
Buy Hold Sell is back next week 
We took a break from filming over Easter and will return to weekly shows from next Friday with Steven Ng from Ophir Asset Management lining up against Prasad Patkar from Platypus.
In reviewing the content, it was glaringly obvious that we must involve more female fund managers. This is something we're actively working on and look forward to bringing some talented women to the show in the months ahead.
If there is a fund manager you think should be on the show feel free to leave a comment or send me a private message via the contact button in my profile below.
Thanks to Matthew Kidman, all our guests, hosts, the Livewire team and importantly you, our viewers, for being involved in the show. We look forward to many more episodes. 
Cheers,
James
In case you missed it...
In January, 5 of the top stock pickers from Buy Hold Sell outlined their #1 pick for 2019, check it out here (VIEW LINK)
---

Never miss an update
Get the latest insights from me in your inbox when they're published.
---
---
10 contributors mentioned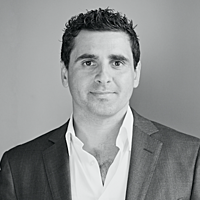 Co Founder
Livewire Markets
Livewire is Australia's #1 website for expert investment analysis. We work with leading investment professionals to deliver curated content that helps investors make confident and informed decisions. Safe investing and thanks for reading Livewire.
Expertise