The #1 stock picks for 2020 (an update)
---
At the start of the year, I invited nine fund managers, including the winners from the 2019 competition, to share their #1 stock picks for the year ahead. When the market peaked in late February the stocks had already put on an average return of 20%. As we pass the June 30 mid-point, the average returns are far more sobering with -3% for the fundies vs the ASX200 which was down ~12%.
After COVID-19 destroyed the early stellar returns of the list, three contenders are pulling clear of the pack with a battle royale taking place for 1st and 2nd spots. In this wire, I'll provide a quick overview of the performance and check-in with a few of the managers to see if their thesis remains in-tact.
A quick review of 2019
We're now halfway through the fifth year of this series, and 2019 saw the fundies' picks deliver an average return of 59%. A quick review of the data shows that our guests have generated a 63% hit rate on 27 stocks calls. That success ratio is going to be put to the test in 2020 with the majority of shares languishing.
David Allingham from Eley Griffiths Group took out the 2019 competition with his call on Alacer Gold (ASX: AQG). Alacer finished 2019 up 195% and has continued to rally with the stock ~280% higher from Allingham's initial call. Ben Clark from TMS Capital was the runner up in 2019 with his call on Xero (ASX: XRO), which has also continued to rally in 2020.
Interestingly, it is the leaders from the 2019 competition that find themselves locked in a battle for the top spot with Andrew Mitchell from Ophir Asset Management sitting in the third position.
Just a reminder that the #1 stock picks is designed to be informative and fun. Our participants are managing diversified portfolios and not putting all their eggs in the one basket.
The #1 stock picks for 2020 (an update)
We've been keeping track of the #1 picks courtesy of our friends at Sharesight, who provide an excellent portfolio tracking service.
Click on the image below to enlarge
AMAZON: +46%

Ben Clark nominated Amazon has his top pick for 2020, a curious call given the stock was valued at over US$1 trillion at the start of the year. How can a stock that big keep pace with smaller, more agile competition? Clark said he expected profitability to be driven by the rollout of the Amazon Prime service.
"In 2020 I think that shipping costs line can normalise, the sales growth continues, and you see a meaningful increase in the profit line of that business."
I called Ben for an update on Amazon, and he remains very happy to back the company. He clearly wasn't aware of the impending Coronavirus shock and said that has been a surprising tailwind for Amazon. The work from home shift has seen the adoption of Amazon's services accelerate as organisations scramble to get on the cloud. 
His original thesis around the Amazon marketplace offerings also remains strong and while the valuation has 'got up there a bit', Clark expects Amazon to have a good second half.
David Allingham nominated Wisr calling it a disruptor in the personal lending market. The current market cap is just over $200 million, making it a minnow on the local bourse let alone on a global scale. The stock doubled then took an absolute pounding in March, falling from 32 cents to 6 cents before staging a recover to put the stock 43% higher for the year.
"These guys have a really innovative model around customer acquisition, and that's not via marketing spend like a Prospa. It's actually via creating a wellness concept. So, what's good for the consumer will attract consumers. A bit like the Afterpay's being in the buy now pay later space."
Allingham says that the trend towards consumer-centric financial services remains strong. Wisr is well placed with a stronger balance sheet, good management and third party validation from NAB, who were also early backers of Afterpay. 
In the current environment, Allingham says it will be important to keep a closer eye on bad and doubtful debts. Wisr is a small player in a huge market and Allingham reckons they should be able to tilt the business to the most favourable market segments.
CITY CHIC COLLECTIVE: +15%
Andrew Mitchell from Ophir Asset Management made his debut in our #1 stocks series in 2020 and is staying in contention with his nomination of City Chic. The team at Ophir are keen on local stocks with international growth aspirations, and this retailer is taking its offerings to the large US market. City Chic operate physical stores; however, their online capability has been a significant assistance in the COVID-19 period.
The company recently hosed down speculation that they were looking at an acquisition in the US to fuel their global aspirations. As the saying goes, however, where there is smoke there is fire.
Vihari Ross from Magellan nominated Alibaba, which holds some similarities to Amazon. Vihari told us that a big attraction of Alibaba was the breadth of their offerings.
"They have a cloud business, they have maps, they have digital assistant, they have e-commerce, they have delivery, and that gives them a huge advantage in building an advertising business in future as well."
Like Amazon, Alibaba should be a beneficiary of an accelerating move to the cloud. Following a sell-off early this year the stock has started to grind steadily higher.
Matthew Kidman tipped BidEnergy, and it was off to a flyer, up ~50% within the first 6 weeks of 2020. The company specialises in electronic bill management for utilities like electricity and water. Kidman told us that he liked the offshore ambitions that BidEnergy had for its services. 
They've gone global now. They've gone out of Australia, the US, UK and beyond, and I think that's a great growth story about getting a niche and owning it globally.
The most recent quarterly from Bid showed that the company had maintained a strong balance sheet with management cautiously optimistic that the economic headwinds could be a positive for their services.

Josh Clark from QVG Capital picked EML Payments, which had been one of the star performers in 2019. The stock got floored by the COVID-19 outbreak erasing all of the ~250% price gains that had been made over the past 15 months and leaving the fallen darling down ~25% for the CY20. EML provides payment services predominantly in the cards space, and Josh said both retail sales and sports betting were market opportunities for EML.
I asked Clark for an update on EML and he provided the following comments.
Shopping mall closures have impacted revenues but will continue to recover as restrictions are eased. EML still has substantial cash on its balance sheet after the PFS acquisition and the opportunity is through organic growth in general purpose reloadable cards. 
Incremental revenues are highly profitable, as are the cost synergies we expect them to extract. Expect EML to be a beneficiary of the ongoing shift away from cash and towards digital payments.
QVG Capital remain holders of EML in both their Opportunities and Long / Short funds.
Rachel Cole called Service Stream has her pick for the year ahead. Cole has subsequently switched firms and wasn't available for comment. Service Stream has some big contracts associated with the rollout and ongoing maintenance of the NBN. Cole said that she felt the stock had the potential to make acquisitions and there was potential upside from the implementation of 5G.
Blake Henricks from Firetrail named Nufarm as his stock for 2020 with growth to come from the commercialisation of their Omega-3 offering in the seeds business. Henricks says that the thesis remains in-tact for Nufarm; however, the company has faced some COVID related challenges. For example, labour shortages in Europe have meant harvesting produce has been impacted. Europe is also currently experience drought conditions, providing additional headwinds in a growth market. 
The balance sheet, however, remains in good shape meaning Nufarm should be well placed to withstand the current market conditions.
INGERSOLL-RAND / TRANE TECHNOLOGIES: -34%
Nikki Thomas from Alphinity Investment Management shared Ingersoll-Rand as her stock for 2020. 
A business called Ingersoll-Rand (NYSE:IR), which is going to break apart and become a climate business and an industrial business. And I think the climate business remains very under-appreciated. 
That break up occurred in February which has complicated the returns a little. Ingersoll-Rand changed name to Trane Technologies while spinning off the industrial business which has retained the Ingersoll name and ticker. There's a bit of extra cash in the kitty for Nikki which we can factor in if things get tight at the finish line.
Stay up to date with the #1 stock picks for 2020 
I'll be publishing another update in Q4 as we head for the finish line. Hit the 'FOLLOW' button on my profile to ensure you're the first to receive my updates.

If you enjoyed this update, show it some love and give it a like! 
........
Livewire gives readers access to information and educational content provided by financial services professionals and companies ("Livewire Contributors"). Livewire does not operate under an Australian financial services licence and relies on the exemption available under section 911A(2)(eb) of the Corporations Act 2001 (Cth) in respect of any advice given. Any advice on this site is general in nature and does not take into consideration your objectives, financial situation or needs. Before making a decision please consider these and any relevant Product Disclosure Statement. Livewire has commercial relationships with some Livewire Contributors.
---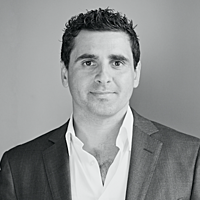 Co Founder
Livewire Markets
Livewire is Australia's #1 website for expert investment analysis. We work with leading investment professionals to deliver curated content that helps investors make confident and informed decisions. Safe investing and thanks for reading Livewire.
Expertise