Fundies' #1 picks: +59% in 2019
---
This time last year we invited five fund managers to pitch their #1 stock picks for 2019 and with just a handful of trading days left in 2019 it's time to review the scorecard. While the official end date for our fundies' top picks is the 31st of December the results look to be set in stone with one stock absolutely blitzing the field.
2019 is on track go down as the strongest year for equity market returns for the past decade providing a favourable tailwind for our stock pickers. My colleague Alex Cowie recently provided coverage on the ten most tipped stocks from Livewire readers, which were up 50% for the year (impressive!). When I read the headline, I wasn't expecting the fund manager picks to beat that number. But they have. The average return across the five picks is 58.88%, and it is even higher if returns are adjusted to Aussie dollars.
Four out of the five picks delivered a positive return, three beat the equity index returns and one stocks has delivered close to 200% total return.
Click on the image below to enlarge the table
Alacer Gold (ASX:AQG): +195%

David Allingham from small cap specialists Eley Griffiths Group absolutely nailed it and takes the top spot with Alacer Gold (ASX:AQG), the market cap for the mid-tier gold producer has swollen from $700 million to $2.2 billion over the past year. In his initial pitch Allingham highlighted that Alacer was cheap relative to its peer group and explained that the successful commissioning of a new mine in Turkey would be a catalyst for the stock to rally. By mid-year the stock specific risks had been overcome but Allingham insisted that market positioning remained underweight gold and that he expected the rally to continue, which it did.
We've invited David back to participate in our #1 stock picks series for 2020, which will be released on the 2nd of January. 
Xero (ASX:XRO): +92%
It's a rough year when you pitch a stock that returns 92% and you still come second in the shares race. It's a familiar story for Ben Clark from TMS Capital who has been a very consistent performer clocking up his second consecutive podium finish. Xero (ASX:XRO) has rallied ~30% in the last quarter of the year giving it a market cap in excess of $11 billion and making it the best performing of the WAAAX stocks over that 3-month period.
Ben will also be pitching his #1 stock pick for 2020 and no doubt will be eager to take out that elusive top spot.
Alphabet (NASDAQ:GOOGL): +30%
Ben McGarry from Totus Capital tipped Alphabet (NASDAQ:GOOGL) the US tech behemoth and after a slow start the stock has finished full of momentum. The Aussie dollar return is 34% which is impressive for a US$900 billion company and provides a stark reminder of the growth prospects for many of these dominant global technology stocks.
I recently sat down with Ben to learn more about his investment process, his short thesis on Tesla and why Objective Corp (ASX:OCL) is one of his high conviction long positions in the local market.
National Australia Bank (ASX:NAB): +12%
The final number for National Australia Bank does Matthew Kidman from Centennial Asset Management a disservice. In our October update Matthew told us that there was limited further upside for NAB after the share price had rallied ~25% for the calendar year. He was on the money and in the past 3 months NAB, ANZ and WBC have all come under pressure while CBA has done well to stay flat. The sector remains embroiled in regulatory turmoil with ASIC alleging that NAB alone has broken the law more than 10,000 times and facing the prospect of hefty fines. Ironically, it has been NAB's much maligned dividends that have helped bolster the total return for investors in 2019.
Murray River Organics (ASX:MRG): -36%
Dean Fergie from Cyan Investment Management has a good record of calling stocks on Livewire. He was the first fundie on Livewire to publish a buy on Afterpay (ASX:APT) and has been one of the most consistent performers on Buy Hold Sell. Murray River Organics (ASX:MRG), however, will not go down as one of Dean's best calls. After bolting out of the blocks (the stock was up 30% in the first month) things have gone from bad to worse. Surging water costs, difficult weather and operational delays are just a few of the factors at play. The stock sits at all-time lows and is currently suspended from trading as management seek to restructure financing around one of their operations... enough said. 
Coming soon... #1 picks for 2020
Thanks to all our fundies for getting in the spirit of the #1 picks initiative and for giving up their time. We've just finished filming our #1 picks for 2020 with an expanded format to include global equities and categories for ASX large and small cap stocks. This special feature piece will go live on the Livewire website on the 2nd of January 2020 - pop it in the diary!
Get first access to the most tipped stocks for 2020
Each year Livewire runs an investor survey to find out how our readers are investing and to get their top stock picks for the year ahead. In 2019 the 10 most tipped stocks from the Livewire reader survey delivered a +50% average return. If you want to be the first to read about 'The most tipped for 2020', you just need to participate in our new survey, which you can do by clicking here. 

---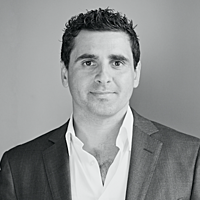 Co Founder
Livewire Markets
Livewire is Australia's #1 website for expert investment analysis. We work with leading investment professionals to deliver curated content that helps investors make confident and informed decisions. Safe investing and thanks for reading Livewire.
Expertise