The 3 key characteristics we look at when investing in energy
---
When it comes to sustainable investing there are many shades of green. Investors that want to invest with purpose have many options to choose from. Negative screening, positive screening, ESG integration, ESG engagement, impact investing…the list goes on. There is so much choice.
Investors are rightly asking; how should I invest sustainably?
The traditional approach
Traditional sustainable strategies have focused on investing in "good" companies and excluding the "bad". High ESG scores are given to those companies deemed good today, while bad companies receive low scores.
This simple approach appears to make sense. Invest in good companies. Don't invest in the bad ones. But dig deeper and the simple strategy makes no sense at all.
Under the traditional approach, sustainability is 'priced-in'. Buying today's leaders can be expensive and therefore comes with valuation risk. Excluding 'bad' companies does not mean that they will go away. Starving companies of capital when they urgently need to invest to decarbonise is counterproductive. And by having fewer responsible shareholders as owners, companies with lower ESG scores may not necessarily improve their behaviour either.
Taken to the extreme, if all the investors that care about ESG and sustainability only own companies that are deemed 'good' today, who is left to govern the 'bad' ones?
Highly correlated risks
At a portfolio level, the classic ESG approach results in a portfolio of the largest, low-carbon companies – often "quality growth" companies like Apple, Amazon, and Meta (previously Facebook). These companies are typically highly correlated.
The companies that are typically given lower ratings under the standard ESG approach are often classified as "value" - like energy and basic materials companies. The traditional ESG approach results in a portfolio that is tilted away from value sectors like energy, mining, and utilities.
This presents a challenge for those seeking exposure to global equities in a diversified portfolio of assets. Having too much exposure to a single investing style can result in a highly cyclical return profile.
A dilemma for sustainable investors
Basic materials companies are an obvious example of the conflict that investors face. Mining companies are thought of as difficult to invest in from an ESG standpoint due to their above-average carbon emissions.
But the world needs commodities like copper. Copper is used in wind turbines, electric vehicles, solar technologies, and to connect renewable power sources with energy storage devices.
Under a backward-looking ESG approach, it is easy to exclude all copper miners based on their carbon footprint. By recognising the future carbon handprint and the positive environmental impact of their products, a copper miner is a sustainable investment under a forward-looking approach.
Shareholders in companies like copper miners have an important role to play to ensure that these companies are minimising their carbon footprint, investing in technologies to open new markets, and being operated safely for employees and the environment.
This has us asking…is there a better way to approach sustainable investing?
Look forward, not backward
The answer lies in looking forward, not backward. Our research has found that the best investment opportunities share a common set of characteristics. They have:
Sustainable business models
sustainable future earnings, and 
they are contributing to Sustainable Positive Change.
These are the "S3" characteristics we look for in a company. These characteristics are so powerful, we named our fund after them. The Firetrail S3 Global Opportunities Fund.

Managed Fund
Firetrail S3 Global Opportunities Fund
Global Shares
Sustainable businesses deserve premiums
Many global companies offer very attractive investment returns in conjunction with real positive change. As the market is slow to recognise positive change, we can invest in opportunities before they are 'priced-in'. By looking forward and capturing both 'current' and 'future' sustainability leaders, we uncover opportunities that have been neglected by the standard approaches to sustainable investing.
This is shown in the Firetrail S3 Global Opportunities Positive Change Curve, which highlights how the market rewards companies by ascribing higher valuations as their sustainability credentials progress.
Chart 1: The Firetrail S3 Global Opportunities Positive Change Curve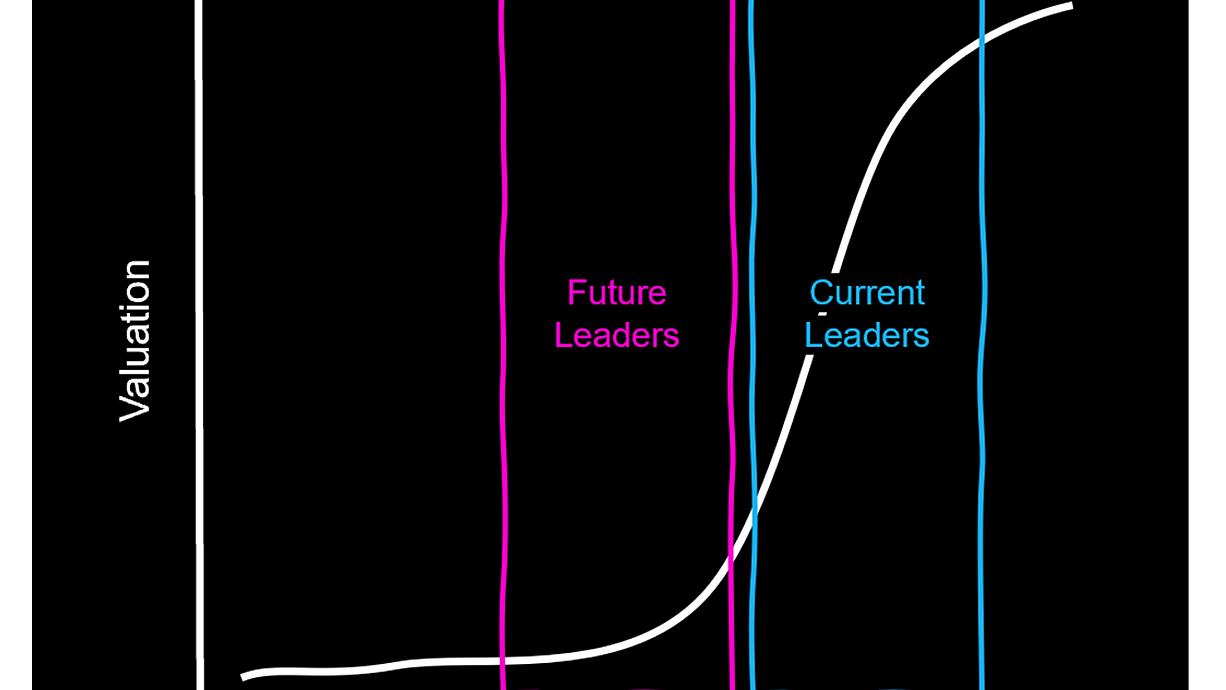 We believe that a company identified as a future leader is improving its sustainability profile, it will become more acceptable for a broad array of investors to hold it. In turn, its share price will likely rise. As more firms commit to managing capital in a sustainable way, this will drive higher valuations.
Sustainable businesses under our definition adapt to future market conditions, protecting demand for their products and services given changing environmental considerations and social norms. These companies that are future-proofing their business models experience lower earnings risk.
At Firetrail, we believe sustainable businesses deserve to trade on premium valuations.
A portfolio of global companies with a sustainable edge
Approaching sustainability investing from a forward-looking perspective, results in the discovery of companies that have been rejected by the typical approaches to sustainable investing. Many of these overlooked companies can offer very attractive returns.
The S3 investment approach leads to a portfolio of global companies with a sustainable edge, that are contributing to positive change in the world.
For example, some of the companies in the Firetrail S3 Global Opportunities Fund include a:
Chilean copper miner that is aiming for 100% renewable use, 
North American biofuel producer that uses old cooking oil from restaurants to manufacture renewable diesel, and 
French train manufacturer that is developing electric and hydrogen-powered trains.
We recognise that both value and growth style companies can outperform. The Firetrail S3 Global Opportunities Fund is a high conviction, concentrated portfolio of global companies across both value and growth styles that are meaningfully contributing to our positive change themes of Health and Wellbeing, Innovation and Equality, Climate Impact, and Sustainable World.
A Fund that we and our clients can be proud to invest in
We have identified many global companies that are going to have the biggest positive impact in the years to come. The opportunity set is huge. These companies come from a broad array of sectors, in many different industries that simply don't exist in Australia. From 20,000 global companies, we build a portfolio of 30-40 of the best positive change companies that we and our clients can be proud of owning.
Sustainable positive change, as defined by the S3 characteristics, will drive higher valuations for companies and be an important driver of long-term returns in the years to come.
The investment opportunity we see is as great as we have seen in our many years investing in equity markets. We have invested our own money in the fund, aligning ourselves with the interests of clients who use the fund both for global equity exposure and to invest in sustainably.
Taking sustainability seriously whilst investing with conviction to drive long-term returns is good for the planet, good for the people that inhabit it, and good for investment returns.
---
Livewire's Decarbonisation Megatrend Series brings you feature articles that go deep on carbon-neutral investing, alongside special episodes of Buy Hold Sell, a megatrend investing podcast and interactive panel sessions with leading fund managers. You can find all the articles, videos and the podcast on our dedicated Series page.

........
Livewire gives readers access to information and educational content provided by financial services professionals and companies ("Livewire Contributors"). Livewire does not operate under an Australian financial services licence and relies on the exemption available under section 911A(2)(eb) of the Corporations Act 2001 (Cth) in respect of any advice given. Any advice on this site is general in nature and does not take into consideration your objectives, financial situation or needs. Before making a decision please consider these and any relevant Product Disclosure Statement. Livewire has commercial relationships with some Livewire Contributors.
---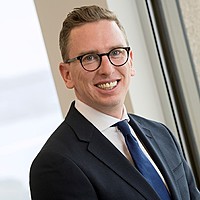 Head of Investment Strategy - Firetrail S3 Global Opportunities Fund
Firetrail Investments
Anthony Doyle is Head of Investment Strategy for the Firetrail S3 Global Opportunities Fund. His primary responsibilities include fundamental idea generation, portfolio analysis, and economic insights including currency and macroeconomic risk...
Expertise