The 4 triggers of small cap outperformance
---
Following yesterday's brief which pointined to small caps being at the start of a period of outperformance, we now ask our panel: What needs to happen next for the nascent outperformance to continue? 4 triggers cited include: an improving risk appetite, renewed M&A, a positive reporting season, and a rotation from banks back into smalls. Click below for the individual responses from Wilson Asset Management, Eley Griffiths Group, Pengana Capital, Regal Funds Management, Spheria Asset Management and Ophir Asset Management. 
Small caps need risk appetite to improve
David Allingham, Eley Griffiths Group 
There appears to be a high probability of risk appetite improving in the second half of 2017, as investors are still carrying high levels of cash and are positioned for a market correction. Equities however, have continued to grind higher and this bull market is still to see the final euphoric "melt up" stage that normally marks the high. We expect the recent dovish move in bond markets to gradually unwind. While global growth momentum is slowing, it is still relatively solid and synchronized, and in our view supportive of more risk on positioning in the second half of the year. This should see money flow back into small caps where superior growth can be found versus some of the more structurally challenged large caps.   
Reporting season could be the catalyst
Oscar Oberg, Wilson Asset Management 
We believe that the next few months leading into the August reporting season will be crucial for small-cap companies to continue the outperformance that has occurred since May. As we saw 12 months ago, a number of companies, such as Credit Corp, Nick Scali and Webjet provided positive trading updates upgrading expectations going into their FY16 results. A number of these small-cap companies have since seen their share prices de-rate over the past 12 months, despite meeting or even exceeding earnings expectations and maintaining their positive outlook statements. For these reasons, we believe that a string of positive trading updates going into the FY17 reporting period can reinforce the strong earnings growth outlook for small-caps compared with their large-cap peers and drive a re-rating of their PE multiples as a result. 
Small caps ripe for a M&A revival
Marcus Burns, Spheria Asset Management
The smaller companies space is typically where the cross roads of the capital markets meets entrepreneurialism. Almost all of the M&A and IPO activity occurs in the small cap space. Our view is that we could see a strong revival in M&A activity over the next 6-12 months, which may drive some renewed interest in smaller cap stocks, particularly in areas, which have been oversold. A lot of attributes we find appealing in our investments, good cash flow generation and low gearing for example, are also attractive to acquirers. Private equity and foreign corporates are still flush with plenty of capital, have incentives to use the money and are the likely protagonists in the foray. 
Watch for a rotation from banks into small caps
Todd Guyot, Regal Funds Management 
The primary catalyst will likely be the upcoming FY reporting season, when demonstration of the generally superior growth profile within a relatively low growth domestic economy should be evidenced. Moreover, should there inevitably be a rotation out of the banks, the likelihood is that one of the next areas of market focus will be quality small cap companies trading at attractive valuations. 
Small caps need to deliver on their earnings
Andrew Mitchell, Ophir Asset Management 
In a low interest rate, low inflation environment, businesses that deliver earnings growth will be rewarded by a market that is starved of growth options, particularly at the larger cap end. Companies that can demonstrate an ability to grow earnings consistently will be rewarded with above market multiples, and rightfully so. We don't really see it as a "large cap Vs small cap" or "growth Vs value " debate – ultimately we're looking for businesses that will deliver growth regardless of the softer economic environment. These will typically be businesses that have a strong business franchise, solid returns on capital, and lowly geared balance sheets. However, as 2017 has already demonstrated, if you miss your earnings, then your growth premium can disappear almost completely overnight. This is a time to be highly selective and to own businesses where you are completely confident in the numbers and broader underlying operating environment. 
Small caps firing up again?
In Part One of this series, we asked if we are seeing a turning poin for Small Caps, given that May 2017 marked the first month since September 2016 that the Small Ordinaries Accumulation Index outperformed large caps. You can access this here. 
---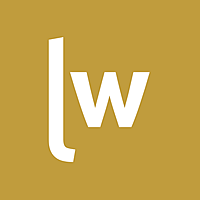 Livewire Exclusive brings you exclusive content from a wide range of leading fund managers and investment professionals.
Expertise