Small caps firing up again?
---
May 2017 marked the first month since September 2016 that the Small Ordinaries Accumulation Index outperformed large caps. Livewire reached out to six small cap specialists to ask: "Is this a turning point"? The consensus seems, with some terms and conditions, to be: "Yes". Read on for responses from Wilson Asset Management, Eley Griffiths Group, Pengana Capital, Regal Funds Management, Spheria Asset Management and Ophir Asset Management. 
Strong period coming for small caps
David Allingham, Eley Griffiths Group 
Yes, We are at a turning point for small caps. However, investors should wait for the final tax loss selling of FY17 to subside in late June before committing. Post 30 June we expect small caps to have a strong period in both an absolute sense, and versus large caps. Both industrials and resources can move higher in a somewhat coordinated fashion, as money will continue to chase value in resources and chase the structural growth stories in industrials. Valuation anomalies are more common in industrials, where in some instances high short- term growth expectations are driving valuations above long-term fundamentals. These stocks need to be avoided.  
Investors seeking small cap opportunities again
Oscar Oberg, Wilson Asset Management  
Over the past six to nine months, small-cap companies have underperformed relative to their large-cap peers by 11%. Although a number of large-cap companies have seen their PE multiples expand over this period, we believe a significant component of this underperformance is due to an estimated $4-5 billion being stripped out of the small-cap space from a number of superannuation funds internalizing their investment management functions and a number of large-cap focused funds exiting the small-cap space. With the big four banks and miners BHP and Rio Tinto now looking fairly valued, we believe that investors will start to seek opportunities among small-caps in companies on more attractive valuations, offering earnings certainty and potential catalysts such as acquisitions, earnings upgrades or capital management initiatives. 
Outlook for small companies better than large caps
Todd Guyot, Regal Funds Management 
Whilst difficult to time the exact turning point, the rotation out of small caps into large caps that commenced around mid CY16 was in part largely attributable to funds wanting increased exposure to the banks and large resource companies, which does appear to have now largely run its course. The growth outlook for quality small companies is superior than large cap stocks, which the equity market will likely re-focus on at some point, and which combined with the more attractive valuations should support this outperformance through the second half.  
Expect a re-rate for quality growth businesses
Andrew Mitchell, Ophir Asset Management 
We'd be hesitant to use the phrase "turning point" as we don't feel the underlying investment environment ever substantially changed. Growth broadly remains difficult to come by and businesses that can generate solid earnings growth independent of the economic cycle will attract a valuation premium. The shake out of some of the larger cap money from the small cap space through the back end of 2016 came primarily on the view that the reflation trade had taken hold and resources and cyclical type businesses were now back in favour.  The market sold good quality, highly cash generative businesses to fund a rotation into lower quality, cheaper businesses that would benefit from a broader economic recovery. Looking at the global data to date and earnings updates from the majority of those cyclical names, it's hard to see any real evidence of that recovery yet really taking hold. As a consequence, a number of very good businesses were, for a small period of time, priced cheaply. The market has begun to close this valuation gap and we'd expect this re-rate to continue in the better-managed, higher growth businesses.  
Small caps not cheap, but retail may offer opportunities
Marcus Burns, Spheria Asset Management 
We generally try to avoid being drawn into forecasting short-term market movements as it only proves that there are many forces at work moving markets other than valuations and fundamentals alone. Having said that, the S&P/ASX Small Ordinaries Accumulation Index has underperformed larger cap stocks this fiscal year by around 10%, having outperformed over the previous fiscal year by almost 15%. In light of this, you could argue that larger cap stocks have caught up with the performance of smaller caps over the past year. More broadly, we don't see small cap stocks as being especially cheap at the moment. There are some sectors however which have been aggressively marked down and appear to offer some opportunities. The retail space for instance, whilst facing a number of headwinds, appears to have been overly punished as the sceptre of Amazon arriving in Australia and a generally weaker consumer weighs on the space. 
Hard to pick it, so invest over the long-term
Steve Black, Pengana Capital 
I don't think it's very easy to pick when small cap/large caps perform. It depends on far too many variables most of which are not predictable. As a rule large caps generally do better when banks do better, and/or small caps do better when the Australian domestic economy is performing relatively better than global economy, due to their domestically based customers. It is for these reasons we ask our investors to invest for at least five years, so as the trends can be smoothed. 
Receive Livewire's best insights in your inbox every day
Subscribe here at no cost to receive Livewire's top inisights by email every morning. 
---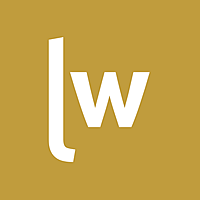 Livewire Exclusive brings you exclusive content from a wide range of leading fund managers and investment professionals.
Expertise