The amazing comeback of Reva Medical (ASX: RVA)
---
One of the reasons Life Sciences companies are in favour right now is the resilience of many companies in the sector. Take Reva Medical (ASX: RVA) as a good example. Two years ago it looked like Reva was finished. Its focus was stents - the scaffolds that prop open blood vessels - made not out of metal but from a bioresorbable polymer that would disappear after doing its job. Reva's ASX IPO was at $1.10, but after the company had abandoned its ReZolve2 stent, dissatisfied with the efficacy profile, in favour of a better, thinner stent called Fantom, the stock had dropped to 11 cents. Then Reva announced that Goldman Sachs and the Hong Kong-based Senrigan Capital would be providing convertible note funding. Reva got to work on Fantom and by May 2016 the good news was in - this stent worked as well as or better than a regular metal stent. Reva filed for CE Mark approval of Fantom last month. The company is now capitalised at A$551m and the stock is up nearly 12-fold in its 2014 lows.
---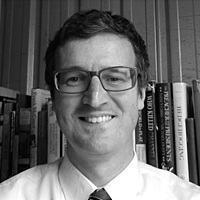 Founder and Senior Analyst
Pitt Street Research and NDF Research
I am an equity research professional who worked in stockbroking from 2001 to 2015. After 15 months doing investor relations I returned to equity research with the founding of NDF Research. With Marc Kennis I founded Pitt Street Research in July 2018.