The Aussie dollar on the rise?
---
Many people were surprised with the change in view from the RBA regarding the valuation of the Australian dollar. I am surprised that so many people were surprised. For some time now, there have been clear signs that the global economy is on the mend, the domestic economy is transitioning towards non-mining growth and the hoopla surrounding a stronger US dollar as the Federal Reserve starts its rate hiking cycle and the commodity price cycle is petering out. The RBA index of commodity prices slumped to a low of 79.5 index points (in Australian dollar terms) in April. This was a hefty 37 per cent fall from the 2011 high and was a reason why the RBA was cutting interest rates and the economy was generally sluggish. For the full article, click here: (VIEW LINK)
---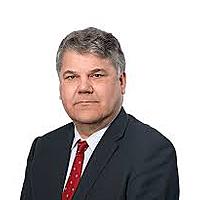 Chief Economist
Market Economics Pty Ltd
Stephen Koukoulas has a rare and specialised professional experience over more than 25 years as an economist in government, as Global Head of economic and market research, a Chief Economist for two major banks and as economic advisor to the Prime...
Expertise