The best strategy for a low growth environment
---
Investors today face a challenging reality. High debt levels and an ageing demographic are hampering economic growth rates across much of the world, forcing central banks to cut and keep interest rates at unprecedentedly low levels. This has created a number of risks and market distortions, according to Magellan's Vihari Ross.

"There's been this rising tide that's lifted quite a lot of boats – all the boats – and some of those boats haven't been deservedly lifted."
Some of those big boats include 1) defensive assets being bought for yield's sake, and 2) companies not necessarily growing faster because rates are lower, but simply benefiting from easy monetary policy.
Accordingly, Vihari explains why a sensible strategy for equity investors could be to own businesses growing irrespective of any economic scenario or unlikely inflation surprise. Here, she discusses her views in more detail and shares some sector and stock ideas.
You buy from the world's best companies, so why not invest in them? 
Magellan believes that successful investing is about finding, and owning for the long term, companies that can generate excess returns for years to come. To learn more click the contact button below or visit their website. 

---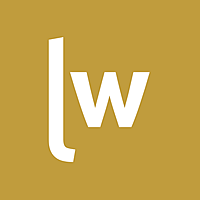 Livewire Exclusive brings you exclusive content from a wide range of leading fund managers and investment professionals.
Expertise