The consequences of low interest rates
---
Asset price inflation has been one consequence of low-interest rates, and that is what you would expect. However, the impact of low-interest rates to long-term valuation is not as clear. In assessing value, you need to consider whether low rates will prevail for the timeframe of your valuation, which may be several decades, or whether they might move back to more familiar levels. Forecasting interest rates over that kind of timeframe is tough, and we have taken a fairly cautious stance, preferring to keep our discount rates aligned with long-run averages rather than dropping them to align with current rates. This leads us to a more pessimistic view of value than some other investors might have, and as a result, we hold a significant cash balance. If interest rates stay low for much longer than we anticipate, this will prove too cautious, but our first goal is to preserve capital, and that means being prepared for the difficult times.
---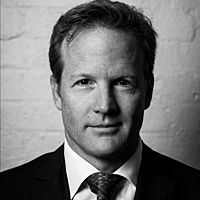 Former Head of Quantitative Research
Montgomery Investment Management
Tim Kelley has retired from Montgomery Investment Management, effective 30 September 2021. Tim's final project has been drafting our investment guidelines to integrate environmental, social and corporate governance (ESG) considerations into our...
Expertise