The cynical power of earnings revisions
---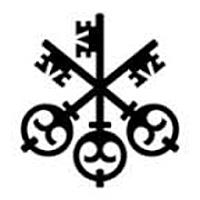 UBS Asset Management
UBS Asset Management
The correlation between earnings revisions and share prices and the impact on investor behaviour is well-known. Clearly this suggests either sell-side analysts (rather than actual investors on the buy-side) drive share prices, or most buy-side investors don't form their own views and just follow brokers.
Regardless of whether profits are at cyclical highs or lows, investors through share prices effectively extrapolate these numbers. It isn't even important how unexpected or one-off the driver of the earnings movement is. It is unlikely S32 would have risen almost 100% in the 2017 fiscal year if underlying EBIT had actually been -$250m as it would have been without $1.9b in gains from the spike in commodity prices; or that the share price of RIO (the best managed resources company in the world) would have increased 40% had underlying earnings in the first half of 2017 fallen 25% compared the previous comparable period as it would have without $2.7b in gains purely from commodity price increases.
There are exceptions for stocks that have become market darlings, generally because they belong to a popular theme with momentum. The struggle to generate organic earnings growth over recent years (aside from the resources sector due to commodity price bounces like the examples above) has seen investors revert to those companies that promise to deliver idiosyncratic growth, that is "growth stocks". Over the last 12 months companies including ASX, Challenger, Cochlear, CSL, REA, Resmed and Treasury Wines have seen consensus earnings downgrades, yet have failed to materially underperform (as would be expected from high multiple stocks) and in Challenger's case outperformed by over 27%. While they may have indeed delivered growth, they failed to meet expectations which should have been originally factored into their share prices. This seems to indicate the market is very forgiving of their darling stocks, particularly when growth is hard to come by.
The last year has also seen more cyclical and less adored stocks defy the conventional relationship. Computershare, Flight Centre and Incitec Pivot have seen negative earnings revisions of between -5% and -16%, yet have outperformed between 9% and 30%. Flight Centre and Computershare now trade on forward multiples of about 19 times. Perhaps the downgrades for Computershare and Flight Centre were less than previous periods and therefore were seen as being at a turning point. Incitec Pivot, like Orica, may have been supported by the wave lifting their customers the miners. Regardless these movements are highly unusual.
While AGL has been strong over 12 months, it has recently underperformed despite continued earnings upgrades. This is due to threatened and actual government intervention at the state and federal level respectively (as a philosophical aside, the government's inaction regarding enormous consumer leveraging into inflating house prices compares to their involvement in the electricity market where affordability is materially impacted by the aforementioned mortgage stress) and peaking power prices. Caltex has underperformed by -13% over the last year even though earnings have been upgraded by 12% over the same period.
We do not deny that some of our larger positions have seen downgrades and underperformed. However these impacts have been exaggerated by the unsustainable but favourable volatility in mining, re-ratings of growth and some abnormal reactions in the remainder of the market. When interest rates rise, we expect growth to underperform as has historically been the case, particularly given the massive valuation dispersion internationally which is at levels not seen in 65 years outside the tech bubble. Further we believe earnings for most of our key holdings are materially above current levels and that they are operationally advancing in the right direction.
Contributed to Livewire by Jakov Maleš, Head of Equities, Australia
---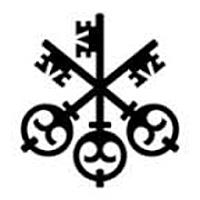 UBS Asset Management offers investment capabilities and investment styles across all major traditional and alternative asset classes. These include equity, fixed income, currency, hedge fund, real estate, infrastructure and private equity...
Expertise
No areas of expertise