The escalating situation with China's largest property developer, Evergrande
---
A few weeks back we wrote on the escalating situation in China and the risk of default in the largest and most leveraged developer, Evergrande - Bumpy road ahead for China.

The Chinese government suggested the introduction of a residential property tax over the next five years, however, since the time of writing, China has announced it will pause on rolling out its residential property tax.
This sends a signal to the market that policymakers are acutely aware of the looming downside risks and further wish to provide support for the property market going forward. Accordingly, we think this sector will likely experience a series of challenges in the near term and post headwinds to the Chinese economy.
We provide an update summarised below:
Given the size of Evergrande's balance sheet, Chinese authorities cannot afford to allow the property group to fail abruptly. Evergrande is likely to fall or re-structure in a controlled manner, much like HNA Group, Anbang Insurance Group, and China Huarong. In this scenario, the company's equity and credit investors would have to bear any losses.
The central government is closely watching the situation but is unlikely to directly bail out the property giant. One localised solution is to allow local companies to absorb Evergrande's assets/debt with the help of local government and local banks, e.g. Shanghai local companies would look to take over Evergrande's Shanghai assets/projects/debts etc.
The episode we are currently seeing is the direct result of the Chinese government's effort to compel property developers to de-leverage.
We believe Evergrande won't be the only property group in trouble as we expect to see more fallouts of indebted developers look to re-structure their debt.
This crisis is unlikely to become a Lehman Brothers event for China. Banks would still lend to each other as the Chinese banking system would be able to handle the situation even if all Evergrande loans turn into non-performing loans (default loans). The People's Bank of China is ready to inject liquidity into the financial system, should liquidity dry-up.
The bottom line
Markets are concerned that Evergrande's demise could have a contagion effect within the Chinese economy, in particular the risk of banks reducing their financing lines to other property developers.
However, we believe policymakers have the administrative tools and resources to ask banks to maintain/extend their credit lines as well as preventing the current situation from turning into a systematic blow-up.

Managed Fund
CC JCB Dynamic Alpha Fund
Global Fixed Income
Strengthen your portfolio with global high-grade bonds
In times of uncertainty, adding high-grade bonds to your portfolio can provide much-needed stability, liquidity and diversification. Find out more here.
........
This information is provided by JamiesonCooteBonds Pty Ltd ACN 165 890 282 AFSL 459018 ('JCB') and JamiesonCoote Asset Management Pty Ltd ACN 169 778 189 AR No 1282427. Past performance is not a reliable indicator of future performance. The information is provided only to wholesale or sophisticated investors as defined by the Corporations Act 2001 (Cth). Neither JCB nor JCAM is licensed in Australia to provide financial product advice or other financial services to retail investors. This information should not be considered advice or a recommendation to investors or potential investors in relation to holding, purchasing or selling units and does not take into account your particular investment objectives, financial situation or needs. Before acting on any information you should consider the appropriateness of the information having regard to these matters, any relevant offer document and in particular, you should seek independent financial advice.
---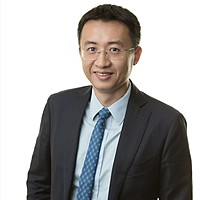 Assistant Portfolio Manager
Jamieson Coote Bonds
Ben provides portfolio management support, research and analysis for JCB's domestic and global high grade bond strategies and is based in Singapore. Ben has more than six years investment management experience, most recently as Vice President,...
Expertise