The International Fund owns three oil-services businesses
---
The International Fund owns three oil-services businesses. This sector is on the nose because the cost of exploring and producing in deep, inhospitable ocean environments is very high. Even with the oil price around US$100 a barrel, ultra-deep water oil plays are not making or expected to make a lot of money. Multinationals like Shell and BP have recently cut capital spending plans in response. We think that's a cyclical rather than permanent shift. Globally, deep water drilling is one of the key providers of new oil supply, and deep-water drillers need higher prices to bother. But if they don't bother, there goes many of the additional barrels the world wants or needs. Lack of new oil supply is likely to result in higher prices and more deep water drilling. And the deeper that drilling and production goes, the more need for specialist expertise, such as provided by oil-services companies.
---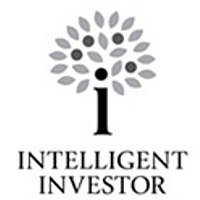 Independent Financial Research
Intelligent Investor is an independent financial research service with a 14-year history of beating the market. Our value investing approach empowers Australians to make more informed decisions to build their long-term wealth. We off structural...
Expertise
No areas of expertise