The New Criterion: two ways to play the pain game
---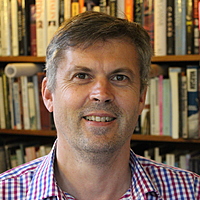 Tim Boreham
Independent Investment Research
Basil Fawlty famously sought to avoid mentioning the war, but opioid producer Palla Pharma (PAL, $1.03) won't even try to downplay the tricky topic.
The 'war' in this case is America's startling addiction to the painkilling and euphoria inducing substance – with much of it obtained via prescriptions.
Palla  is one of only six licensed morphine and codeine producers globally and one of only three fully integrated suppliers (from raw material to finished dosages).

The addiction issue recently came to a head after an Oklahoma court deemed Band-Aid and baby powder maker Johnson & Johnson responsible for thousands of opioid deaths over the years and awarded a $US572 million ($850m) penalty to the state.
J&J supplies narcotic raw material to drug companies including Purdue Pharma, which makes the oxycodene based Oxycontin.
Purdue Pharma last week sought bankruptcy protection pending a multibillion dollar settlement of a claim bought by several state and local governments.
Palla chief Jarrod Ritchie says the J&J saga is not a black and white story, arising out of a "conflation of events".
He says there's no doubt that opioid overprescribing has been rife and the number of deaths has increased (The US Centre for Disease Control and Prevention estimates 130 Americans die for opioid overdoses daily).
He says the real culprit is the synthetic opioid fentanyl, which is obtained illicitly from China.
"The Food & Drug Administration has cracked down on dosages and lowered the number of tablets per prescription," Ritchie says. "But fentanyl, which is 10,000 times stronger than morphine, is filling the gap."
Palla was known as TPI Enterprises – as in Tasmanian Poppy Enterprises – when it listed in 2015 at $5 a share.
The company produces morphine and codeine (as in products such as Panadeine Forte), oxycotin and the less addictive thebaine (paramorphine).
Given J&J established the rival Tasmanian Alkaloids in the 1980s, there's been a distinct Apple Isle theme to global pharmaceutical opium supply. With the benefits of favourable soil and climate as well as splendid isolation, the so-called Opium Island accounts for at least half of the world's legal poppy supply.
Since listing, the tightly-owned Palla has kept a low profile – especially relative to the shouty medical cannabis sector.
Palla's modesty has been justified, with its corporate performance blighted by supply issues and tumbling prices for the raw poppy straw.
The company also has had a distracting legal spat with Tasmanian Alkaloids – now owned by a US investment firm - over Palla's rights to a codeine product.
The dispute was recently resolved.
Since listing, Palla has shifted from being a grower of raw narcotic material – a commoditised activity – to a manufacturer of active pharmaceutical ingredients (APIs) and the finished pills on behalf of drug company clients.
In 2015 Palla paid $8.15m for an 8.5 hectare, 17,428 square metre factory in an undisclosed Melbourne location and in late 2018 relocated its Tassie HQ there.
The company has adopted a 'dual hemisphere' growing strategically, inking supply deals with opiate straw contract growers in Hungary (locally, Palla has contract growers in NSW and Victoria as well as Tasmania).
In 2017 Palla paid $25.7m for a Norwegian tableting business, marking the company's transition from raw material producer to a producer of pain medication meds.
The facility at Kregero, 200 kilometres south-west of Oslo, is capable of producing 35 tonnes of API and 1.66 billion finished tablets annually.
Palla's sharper focus is reflected in the company's maiden profit – "operating ebitda" actually – of $300,000 in the first half to June 30 2019.
Revenue climbed 20 per cent to $27.3m, on the back of a record poppy straw harvest. Palla's reported net loss of $2.5m compared to a $3.9m deficit previously, a $5.7m loss in calendar 2018 and a $16.7m deficit in 2017.
Ritchie says that having been stable for decades, the opioid sector is in rationalising, with GlaxoSmithKline selling its Tasmanian fields in 2015.
Amid the foment, Palla has increased its market share. But the company is first to admit it has everything to do with price and nothing to do with quality, which is pharmaceutically consistent across suppliers.
Palla's cost advantage lies with a secret-squirrel water based extraction process which supplants organic solvents.
As a result Palla's are about one-fifth cheaper to build than the traditional plants, which need special prevention measures given the highly explosive nature of the solvents.
Palla is a Nordic verb meaning "to have the energy to do something."
But Palla shares have been less than energetic, having lost close to 80 per cent of their value since listing.
Listed investment company Washington H Soul Pattinson remains a loyal holder on 19.9 per cent, while Thorney Investments has lifted its stake to 17 per cent.
The stock has also attracted the gaze of Sydney value investor Wentworth Williamson, which accounts for a further 7 per cent.
The company is supported by a $25m debt facility from Soul Patts, of which about $22m is drawn. Extended in late 2018, the facility is repayable in August 2020.
Ritchie says the overlooked reality of the opioid abuse debate is that morphine and codeine remain the gold standard for acute and chronic pain but is inaccessible to three-quarters of the world's people.
"The US dialogue is taking over the conversation about the need for pain relief," he says. "The world's population will grow close to ten billion by 2030 and we can give pain relief for less than 1c a day."
Ironically, Palla plans to enter the anti-addiction market that's expected to be worth $20 billion by 2025.
Overdose drugs such as naloxene (marketed as Narcan) typically have a small opioid component to obviate withdrawal symptoms.
Should US regulators seriously curtail opioid usage, Palla does a nice sideline in poppy seeds for the culinary market.
Paradigm Biopharmaceuticals (PAR) $2.52
Palla's lowly $86 million market cap contrasts with what Palla's Ritchie dubs the "hot and heavy" valuations ascribed to the medicinal cannabis sector, which is also focused on pain relief.
Another interesting comparison is the $394million market worth of Paradigm, which is seeking to repurpose an old deep-vein thrombosis drug for osteoarthritis pain.
So far the compound, renamed Zilosul has worked wonders with the creaking knees and joints of ex footballers including former Carlton great Greg Williams, while fellow Brownlow Medallist Chris Judd and 'Leaping' Leo Barry have invested in the company.
The drug is not approved and only available under a special access theme and is subject to two separate trials. "Real world evidence" of 205 patients with knee osteoarthritis suggests pain reduction of more than 50 per cent.
This month the company won US Food & Drug Administration assent to treat ten more patients under compassionate use status. The treating physician, Dr John Michel is a former player with the National Football League club, the Green Bay Packers.
Given Paradigm shares have tripled in the last year and risen more than six-fold since listing four years ago, punters are warming to Paradigm's anti-opioid shtick.
If approved – and it's a big if – Zilosul would be worth billions.
Tim Boreham edits The New Criterion
........
Disclaimer: The companies covered in this article (unless disclosed) are not current clients of Independent Investment Research (IIR). Under no circumstances have there been any inducements or like made by the company mentioned to either IIR or the author. The views here are independent and have no nexus to IIR's core research offering. The views here are not recommendations and should not be considered as general advice in terms of stock recommendations in the ordinary sense.
---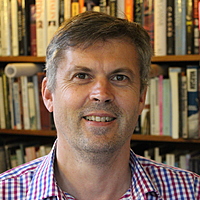 Editor of New Criterion
Independent Investment Research
Many readers will remember Boreham as author of the Criterion column in The Australian newspaper, for well over a decade. He also has more than three decades' experience of business reporting across three major publications.