The one Australian stock that makes our grade
---
An incredible 28 billion litres of spirits are consumed around the world each year. Of this, a mere 22% is produced by recognised distillers; the vast majority is made up by the Chinese spirit baijiu, local products, and moonshine.
"If you want an emerging markets thesis, or you're looking for a great runway of growth, then spirits is the obvious place to look," explains Nick Griffin, Chief Investment Officer at Munro Partners. Converting even a small portion of baijiu drinkers to wine could result in huge top line growth." However, Griffin says there's only one company in the world that's currently pursuing this strategy.
Watch the full video below to hear why Treasury Wine Estates is the only Australian company in the Munro Partners portfolio. 
Key points:
Food and drink is one of the few areas that consumers will happily pay more for a perceived better product
28 billion litres of spirits are consumed globally each year. Most of this is Chinese baijiu, moonshine, and local brands
Wine and spirits offer a long runway of growth and exposure to the developing market consumer
Treasury Wine Estates is the only wine company in the world that's actively educated Chinese consumers in an effort to convert them to drinking wine
The wine industry is highly fragmented
Australia is uniquely positioned to sell into this market.
For further insights from Munro Partners, please visit our website
---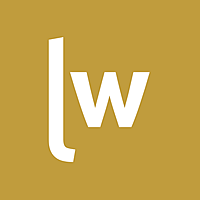 Livewire Exclusive brings you exclusive content from a wide range of leading fund managers and investment professionals.
Expertise