The phenomenon of esports
---
The genesis of esports
Esports can trace its roots back as far as October 1972 at Stanford University where players were invited to compete in a space combat game called Spacewar. In the 1980's Atari and Nintendo held various public video game competitions including Space Invaders, Pac Man and Donkey Kong. These events routinely attracted in excess of 10,000 players.
It was the reach and connectedness of the internet in the 1990's that saw the initial explosion of players and popularity of video games. For the first time it was possible for gamers halfway across the world to communicate and compete with each other in real time.
With the new millennium, internet cafes started appearing all around the world and allowed masses of younger gamers to perfect their skills on powerful internet-connected PCs they otherwise would not have been able to otherwise access.
The last essential piece of the esports puzzle came in the early 2010's in the form of Twitch and YouTube Gaming, the mass online broadcasting platforms. Now, anyone with an internet connected PC can also be a spectator at a tournament. Multiplayer online battle arena (MOBA) type games are particularly popular for spectators with the most well-known of these being League of Legends (LoL).
The US$1 billion mark
According to the esports analytics firm Newzoo, the global esports economy will top US$1b for the first time in 2019.  Revenues are expected to reach US$1.1 billion mark, up from US$870 million in 2018 (yoy growth of 26.7%). This figure consists of US$457m in sponsorship, US$251m in media rights, US$189m in advertising, US$104m in ticket sales and merchandise and $95m in game publisher fees. The global esports audience is expected to grow to 454 million worldwide in 2019, up 15% from a year ago.
Looking at the addressable market, approximately one third of people in the world are gamers according to Gaimin & this equates to about 2.2 billion people. Newzoo estimates that the esports audience currently represents only 5% of the total online gaming population. Asia represents almost half of the esports audience, and penetration there is also at around 5%.
Last year's World's finals of the most popular esports game, League of Legends had 99.6 million unique viewers, a big increase of almost 20 million viewers over the same tournament in 2017. The match featured a concurrent viewer peak of 44 million. By comparison, The 2019 Super Bowl was watched by 98.2 million people, the fewest in 11 years, according to the research firm Nielsen.
Winners & Losers
Size alone makes the esports phenomenon difficult to ignore. Conservative estimates of audience and revenue growth are for 10%+ CAGR over the next decade as investment in infrastructure and franchise models (similar to traditional sports) gather pace. Australia, while only playing a small part so far will not go unaffected in the medium to longer term.
The wagering industry is an obvious direct beneficiary. Engagement and interest will naturally lead to wagering, which in turn can perpetuate a virtuous cycle of self-reinforcing engagement and interest back to esports spectating. An interesting development was Tabcorp announcing in 2015 that it was entering into a global partnership with Unikrn to create a new global online esports arena. Unikrn at the time had a community of more than 10 million gamers in over 100 countries worldwide.
Advertising spend and budget allocations are likely to be affected by the rapid growth in esports. Traditionally when an advertiser wants to reach a large audience or build a brand, the default mediums have been broadcast television or radio advertising. However, in an increasingly fragmented marketplace, the traditional forms of mass media no longer have the same reach or audience attention they once did.
The decline in traditional television audiences (see chart below) has been well publicised. Of particular note, this decline is greatest in the younger demographic which is a key group targeted by advertisers. Standard Media Index (SMI) in a recent report stated agencies were already "…branching into new media services such as podcasting and digital outdoor as clients continue to test new services to gain the best value from their advertising investment".
From an advertiser's point of view, the esports audience can be attractive in many ways. They are young and they are engaged. Twitch and YouTube, the two current largest broadcasters of the content, have developed new chat and badge features in the user interface to further elicit user engagement. The viewing experience is highly interactive and reinforced through social media. Further, these consumers are generally more motivated and connected; they can be reached via their smartphones, tablets or directly on their consumers.
Traditional media companies are likely to be the losers as esports continue to rise in popularity in Australia and draw advertising to alternative platforms, while the winners such as game developers, viewing platforms and technology providers, are hard for an investor to gain exposure to in the Australian market.
---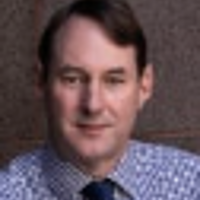 Head of Large Cap Active Equities
IFM Investors
Lachlan leads IFM Investors' Large Cap Active Equities Team and has more than 20 years of experience in managing equity portfolios.
Expertise