The Relationship between rising bond yields and equity prices...
---
Good Morning, Trust that you had a nice weekend and are raring to go for another busy week… Can you believe that June is only a few days away? This year has certainly "blinked past"……… There has been a lot of talk of late over rising bond yields … What are bonds? They are effectively debt … so when yields are rising, borrowing costs "should" rise… Even though global interest rates are at record lows, bond yields are rising, suggesting that interest rates in AUS, USA, Europe & Asia are "expected" to go up.... Should this be a bad things? Well …. No….. According to history, rising bond yields suggest higher inflation and higher growth, which are positive correlated with equity prices… So even though the market expects that interest rates will rise… it is actually, positive for equity prices… interesting... The SPI is down 9 points
---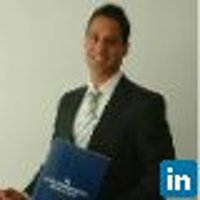 Executive Director
Peak Asset Management
Prior to founding PEAK Asset Management, Niv headed up HC Securities, spent three years growing Halifax Investments capital markets division and also worked on the wholesale desk at Macquarie Bank, servicing a wide range of institutional,...
Expertise
No areas of expertise