The Rules of Investing: The virus that affects all assets
---
When a young Charlie Jamieson arrived at work in London on September 11th, 2001, little did he know how much that day would affect his views on markets. At the time, he was trading US Dollar bonds from Merrill Lynch's London office, having just left the New York office three weeks earlier. It was a harrowing time, but it wouldn't be the last time that he faced a major catastrophe as an investor, later managing Euro portfolios through the GFC and the Euro Crisis. While many investors would remember the equity sell-offs that followed, these crises were often centred around debt markets. But it's not just in times of crisis that rates matter. As Charlie explains in the full podcast, rates are the virus that affects all assets...
Topics discussed:
The lessons learned from investing through major crises
What the world would need to look like for Jamie Dimon's prediction of 5% rates in the USA to come true
The 'bondcano' scenario; the truths and misconceptions that underpin this narrative
How interest rates affect the prices of all other asset classes
What the credit cycle is, and where we are in the cycle today
Why the Australian banks may raise rates 'out of cycle' (recorded before Westpac's recent announcement of a 14bps hike)
What's changed in markets recently that's caused commentators to slash the forecasts for rate hikes in Australia
What is "yield curve flatness" and what is it telling us right now?
Charts & books discussed:
Chart 1: Discussed at ~9 minutes
Source: JCB team analysis, based on data sourced from Bloomberg
Chart 2: Discussed at ~22 minutes
Source: JCB team analysis
Book: Discussed at ~45 mins 30 secs
More information about Jamieson Coote Bonds
As we continue to face volatile market periods, bonds will offer the stability of principal and income, as investors seek the highest quality investments. Find out more.
This information has been prepared by the Investment Manager, JamiesonCooteBonds Pty Ltd ACN 165 890 282 AFSL 459018 ('JCB'). This information is supplied on the following conditions which are expressly accepted and agreed to by each interested party ('Recipient'). The information is not a financial product advice and has been prepared without taking into account the objectives, financial situation or needs of any particular person. This information does not purport to contain all of the information that may be required to evaluate JCB and the Recipient should conduct their own independent review, investigations and analysis of JCB and of the information contained or referred to in this document.
Neither JCB or their representatives and respective employees or officers (collectively, 'the Beneficiaries') make any representation or warranty, express or implied, as to the accuracy, reliability or completeness of the information contained in this information or subsequently provided to the Recipient or its advisers by any of the Beneficiaries, including, without limitation, any historical financial information, the estimates and projections and any other financial information derived there from, and nothing contained in this information is, or shall be relied upon, as a promise or representation, whether as to the past or the future. Past performance is not a reliable indicator of future performance. The information has not been the subject of complete due diligence nor has all such information been the subject of proper verification by the Beneficiaries. Except insofar as liability under any law cannot be excluded, the Beneficiaries shall have no responsibility arising in respect of the information contained in this document or subsequently provided by them or in any other way for errors or omissions (including responsibility to any person by reason of negligence).
---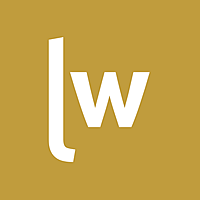 Livewire Exclusive brings you exclusive content from a wide range of leading fund managers and investment professionals.
Expertise