The significance of Fed Powell changing assure to ensure
---
(Sydney, September 28, 2021)—At the press conference following the release of the FOMC's September statement, Federal Reserve Chair Jerome Powell said that if sustained higher inflation were to become a serious concern, "we would certainly respond and use our tools to assure that inflation runs at levels that are consistent with our goal."

The use of "assure" in this instance caught my eye because it means Powell is making a promise.
The right word in my opinion was "ensure" because I don't want a promise from Powell. I want him to respond in a way that will make certain that inflation runs at levels consistent with the Fed's goal.
In other words, Powell needs to respond and use the tools to ensure that inflation runs at levels consistent with the goal.
Assuring that something will be done is weak. Ensuring something will be done is strong. The latter provides more confidence and in some way guarantees that a particular outcome will be achieved.
In his opening statement before a Senate Committee on Monday, that's exactly what Powell did.
"If sustained higher inflation were to become a serious concern, we would certainly respond and use our tools to ensure that inflation runs at levels that are consistent with our goal," he said.
Note how Powell replaced assure with ensure in the exact same sentence.
As I highlighted in my analysis published on Friday, Powell's view on transitory factors that are affecting inflation has changed in the past month. Not only does he think the effects are larger, but they are "longer lasting" than anticipated.
This change is key, and Powell first made a mention of it in his statement last week. He repeated it in his opening remarks before the Senate Committee on Monday.
Because the effects are larger and longer lasting, there is now a risk that inflation would remain elevated for longer.
"As reopening continues, bottlenecks, hiring difficulties, and other constraints could again prove to be greater and more enduring than anticipated, posing upside risks to inflation," Powell said.
His main worry is that higher inflation for longer would have an impact on inflation expectations, and the only way he can influence expectations is by showing his commitment to meet the Fed's goal.
Powell provided an assurance last week but that's not enough. He has now upped the game and is telling households and market that he will ensure that inflation runs at levels consistent with the Fed's goal.
In short, Powell is now saying he will act, if needed. Hopefully that strong message means he can delay his action because his words would be enough to prevent inflation expectations from rising further.
(I wrote to Powell on September 23 to ask if the use of "assure" was intentional or it was a typo. It couldn't have been a typo because you can clearly hear Powell says "assure." 
I wrote, "I would have expected you to say "ensure" because of the certainty it conveys, and if you indeed chose "assure" I'd interpret it as a promise.)
Central Bank Intel is a news and analysis website dedicated to central bank coverage, founded by Sophia Rodrigues. We mainly publish unique insights on the RBA and the RBNZ, and also write and aim to expand coverage of other global central banks like the Fed, Bank of England, Reserve Bank of India and the Bank of Canada. 

---
Never miss an insight

Enjoy this wire? Hit the 'like' button to let us know. Stay up to date with my content by hitting the 'follow' button below and you'll be notified every time I post a wire. Not already a Livewire member? Sign up today to get free access to investment ideas and strategies from Australia's leading investors.

Why you can't miss Livewire's Income Series:

The Livewire 2021 Income Series gives investors best in class education and premium content to build a bulletproof income portfolio.

Click here to view the dedicated website, which will include:

The list of income focused ETFs, LICs and funds.
Detailed fund profile pages, with data powered by Morningstar.
Exclusive interviews with leading fund managers.
Videos and articles to help you perfect your income strategy.
---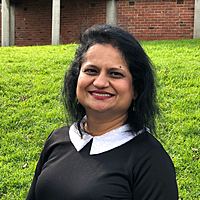 Founding Editor
Central Bank Intel
Sophia is the founding editor of Centralbankintel.com, a website dedicated to central bank coverage. She has over 15 years experience covering central banks and economies, and a fanbase that trusts her for her well-researched insights.
Expertise