The single biggest mistake you could make right now
---
In our 2020 Outlook Series, Simon Mawhinney of Allan Gray called it correctly with this idiom: "It's the bus you don't see that hits you". While this is an apt description for the subsequent COVID-19 crisis, Simon says it's important to remember that bear markets are part and parcel of the investing cycle.

"A lot of dislocations that happen from time-to-time are not necessarily permanent. Of course there are some structural changes that take place, but a lot of things are cyclical and don't last forever, and that may well be true of this virus."
For those finding it difficult to stomach the volatility, Simon explains the importance of looking at the bigger picture and avoiding making one "financially ruinous" mistake right now.
Learn more
Contrarian investing is not for everyone, however there can be great rewards for the patient investor who embraces Allan Gray's approach. To stay up to date with our latest thinking, hit the follow button below or contact us for further information.  
Disclaimer
Past performance is not a reliable indicator of future results. The value of investments in the Allan Gray Australia Funds may fluctuate and when making an investment in the Funds, an investor's capital is at risk. It is therefore important that you understand the risks involved before investing. This publication represents Allan Gray's view at the point of filming on 11 March 2020 which may have subsequently changed as facts or circumstances change. This publication is not personal financial product, tax, legal, or investment advice, and does not take into account the specific investment objectives, financial situation or individual needs of any particular person. This publication does not prohibit the Allan Gray Australia Funds from dealing in the securities mentioned before or after publication.
---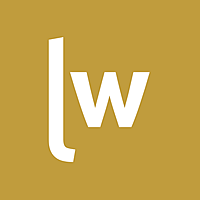 Livewire Exclusive brings you exclusive content from a wide range of leading fund managers and investment professionals.
Expertise