The turmoil will pass, as will the opportunity
---
Tear gas, water cannons, students suited-up in riot gear and barricades set on fire. These are not scenes I would expect from Hong Kong – the world's most visited city for the last eight years, with more skyscrapers than anywhere else, and Asia's largest financial hub.
In 1997, Hong Kong was returned to China by the British under a "one country, two systems" formula that guaranteed various freedoms, including an independent legal system. Hong Kong has flourished since, at least until recently.
This month, the Frasers Institute again named Hong Kong the most economically free jurisdiction in the world, closely followed by Singapore. No wonder it wields a magnetic attraction for multinational companies.
Since the first week of June, however, unfamiliar and worrying scenes have been splashed across our screens. Observers like myself are left wondering where this leads. What began as a response to an extradition law has spilled over into a general unease about Hong Kong's future.
Local markets reflect the disquiet. The Hang Seng Index is down about 2.3% since the protests began; real estate has fallen 8.0%. As for Hong Kong REITs – the landlords – they're down 6.9%2. Planned IPOs worth some US$30 billion have been put on hold, hardly an unexpected move when fear is so pervasive.
What's going on?
While Hong Kong REITs were wallowing in tear gas, the other Asian REIT markets in which the Fund is invested have performed nicely. Thanks to falling bond yields everywhere, Japanese REITs were up nearly 16% while Singapore REITs rose 6.8% since the events in Hong Kong started. Such is the beauty of a diversified portfolio.
Unfortunately, most of us don't live on a desert island and our portfolios are less diversified than they should be. As for Hong Kong, its people are voicing genuine concerns with real repercussions.
Tourism – worth around 5% of GDP and one of the major pillars of Hong Kong's economy – has taken a big hit. August tourism numbers are dire, down about 40% compared to a year ago.
That's worse than the SARS health crisis of 2003. Who can blame the tourists when the airport – one of the world's top ten busiest airports – was stormed and even shut down briefly, by protest activity?
Retail sales are struggling, shopping being a central tourist activity. The Retail Management Association of Hong Kong reported, anecdotally at least, that some retailers have suffered August sales declines of nearly 50%. Official numbers are due in a few weeks.
Amid the turmoil, we have been keeping our eyes and ears close to the ground and acting where it makes sense to do so.
Expecting the fallout in tourism and retail sales, we concluded the shopping centres most impacted would be reliant on tourist and discretionary spending. As a result, in July we sold our investment in Wharf REIC, owner of Harbor City and Times Square malls – two of Hong Kong's largest and most prominent tourist destinations.
We don't expect retailers in these centres to shut up shop and cease their rental payments. But we did consider the decline in foot traffic and recognised the additional risk should the current disruption persist. In that event, landlords such as Wharf may have to offer rent reductions to make it viable for tenants to continue to operate.
Where we decided against acting was with landlords heavily focused on non-discretionary retail, the type that are (literally) the bread and butter of local residents. We own Link REIT and Fortune REIT and I daresay the supermarkets, wet markets and local food and beverage outlets that inhabit their centres would do well during this time of unrest as residents stay close to home.
The big questions we've been asked, and are asking ourselves, is how much longer this period of unrest in Hong Kong will persist and whether it changes our view of the city as an investment destination.
The answer to the first question is easy – I don't know and nor does anyone else.
The answer to the second question is less clear. Since the unrest started, we prudently reduced our exposure to Hong Kong, particularly in those sectors where we felt the risk was greatest. Our Hong Kong exposure currently sits at a modest 14% at the end of August.
Where we continue to invest in Hong Kong is in those businesses, we believe will continue to deliver the stable cashflows that supported our original investment case. In these situations, the fear-driven price volatility offers opportunities for active fund managers like us.
So yes, we are concerned about the situation in Hong Kong and are proceeding with caution. But we also know that periods of turmoil eventually pass. For patient, long term investors these can often be periods of opportunity.
Perhaps as a sign of things settling down, the same initial public offers that were pulled amidst the public protests over three months ago are now mulling a return. Maybe that tells us something.
Access a diversified portfolio of Asian REITs
To find out how to receive regular income with limited exposure to higher risk earnings, get in touch with APN Property Group by hitting the 'contact' button below.
........
This article has been prepared by APN Funds Management Limited (ACN 080 674 479, AFSL No. 237500) for general information purposes only and without taking your objectives, financial situation or needs into account.
---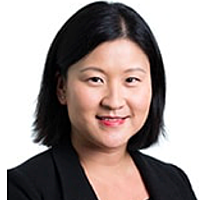 Portfolio Manager, Asian Real Estate Securities
APN Real Estate Securities (part of Dexus)
Corrine joined APN Property Group as a Portfolio Manager for the Asian REIT Fund in February 2015. Corrine has over 15 years of experience in property and REIT investment in Australia, Asia and the North American markets.
Expertise