The UK's strange China Syndrome
---
In what follows, I wish to deal with how the UK's engagement with China will stress and strain in the near-term, but should inevitably see them collaborate in a way that serves both of their individual best interests. I will begin with the thorny issue placed once in the hands of one, but now firmly in those of the other.
There is talk that, with Boris Johnson considering offering up to 3 million Hong Kong nationals the option of residency, relations between China and the UK will chill; and do so in a way that scars the latter's economy. Now I could reflect on the economic benefit to the UK of receiving even a fraction of those eligible to move here, and indeed why the offer of passports should have been made long before 'the handover', but I won't. Instead I will argue that, far from raising Beijing's chagrin, the UK welcoming any number of Hong Kong nationals should be welcomed by it. After all one can assume that a great many of those who would take-up this option and relocate to the UK, will be the young adults who have regularly taken to the streets of Hong Kong. The departure of such 'disruptors' can hardly be unwelcome to Beijing, whose Mainland population of 1.4bn is not short by any means of young adults to replace them. In fact I am reminded of the 'Mariel Migration' of 1980, when over 100,000 Cubans were allowed to leave for the US. Whilst Washington lauded the evacuation as proof of a sizeable anti-Castro feeling, El Comandante made clear he was glad to lose these 'social undesirables'. Indeed it is also known that Castro mixed Cuba's 'criminals' in amongst the Marielitos, as dramatically captured in 1983's Scarface.
So much then for Hong Kong and the way it could grate Sino-Anglo relations. Let me now move onto another grating theme of the UK ban on Huawei from its 5G network.
Even before this global health crisis began, there were those so distrustful of China's actions and ambitions that they demanded the UK keep it at a long arms-length. So much so, in fact, they insisted we allow Huawei no part – not even 35% – of our 5G telecom network, nor the Chinese State any involvement in the funding and building of HS2 (assuming it does indeed go ahead). Indeed, that the coronavirus pandemic had its – 'suspicious' – origins in China only acted to increase the demands that we societally distance ourselves from Beijing and, with yesterday's announcement of a UK ban on Huawei and all of its products, it appears we have done just that.
Now I will not enter into the reasons why there is opposition to engaging with China on a commercial basis, other than to say that, when it comes to international relations there is always conflict between objective economic practicality and subjective, and often duplicitous, morality.
To best understand the seeming dilemma we face, imagine a future where the UK does indeed economically distance itself from China entirely – a future of cold relations between the UK and a China whose economy advances and middle class expands? We are being told that the UK should have no wish to capitalise on either; to not fully capitalise as China lucratively sends ever more tourists overseas to sightsee, spend and take-up space, and fail to exploit its equally generous fee-paying students as they study overseas and take up luxury lodgings. To miss the chance to sell as many British branded luxury and iconic cars which China's ever-wealthier households wish to own as a sign of their success. Fail moreover to capitalise as China's businesses, especially banks, seek a 'western-hub' from which they can operate during the eastern hemisphere's hours of 'darkness'. Finally, to also fail to receive part of the hundreds of billions of dollars-worth of capital Beijing will continue to send across the world in pursuit of the assets it wishes to own. All this at a time when the UK has seldom offered more value to China in relation to a cheap pound.
Furthermore, if we do not engage closely with China, there is every likelihood that the UK would miss out on the economic advances of those who do not choose to follow our arms-length path; and be in no doubt that a great many nations around the world will turn a self-interested 'blind-eye' to the real, or perceived, injustice or hegemonic ambition emanating from Beijing. The question is, as others deal commercially closely with China, can we really afford not to?
What then of the argument that the UK economy can still perform well without closely connecting with China? Suppose first that the UK fails by December 31st to reach a seamless exit agreement with the EU27. In this event, both sides of the Channel and Irish Sea could not fail to suffer economically harmful frictions to the free-flow of goods, people and services, doing so as we all seek to exit this crisis. There is also the near certainty that sterling falls relative to the euro, making Britons feel less well off as a result. There is also of course the alternative that a deal is completed within the set period. In this event – which I believe most likely – we still have to deal with the reality of what economic shape the EU emerges from this crisis.
Now, similar to how this virus proves most threatening to individuals with pre-existing medical conditions, the same is true for sovereign economies. Spain, Italy, Greece, Cyprus, and many others across the euro-zone, entered this crisis suffering pre-existing problems; and with tourism proving such an important part of the economies across the 'Mediterranean Euro-land', one has to fear for what awaits over the next few years. Indeed, even 'once' mass travel returns, there is every likelihood that so much damage will have been done. a new wave of – still more economically weakening – emigration will be recorded across the EU. Of course, if the experience of recent years were repeated, the UK would prove a natural beneficiary of prime-age immigration originating from the EU. This said, much will depend on the terms – or not – of how the UK finally leaves the EU. Either way, the EU faces a troubled economic future, one that can hardly make up for what could be lost from the UK not engaging fully with China.
Finally, what of the US in the UK's economic future? To answer we must not simply extrapolate the past but consider how the trade war between it and China will end. In the event we see a continuation of the tit-for-tat tariffs, the US economy can hardly offer strength to the UK. Remember the Democrats are no less hawkish on China's trade policies than Trump, ensuring the trade war would continue under the old or new President, assuming that is there is no armistice ahead of the election. Indeed, were the Chinese to give the US what it demands before November, notably a weaker $ relative to the yuan, this will lift wealth within China at the expense of fortunes across the US. Once again, I ask, can the UK's economy really afford to turn its back on China?
Get investment insights from industry leaders
Liked this wire? Hit the follow button below to get notified every time I post a wire. Not a Livewire Member? Sign up for free today to get inside access to investment ideas and strategies from Australia's leading investors. 
---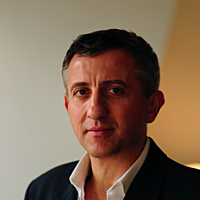 Partner and Chief Economist
Toscafund Asset Management
Savvas Savouri has been involved in commercial finance since 1991 and is a Partner and Chief Economist at Toscafund. He has taught extensively at a number of prestigious Universities and holds degrees in Econometrics and Mathematical Economics at...
Expertise