The value in being contrarian
---
Contrarians can be a lot like teenagers: they think they're all different but end up looking the same. This however, is not true of this week's guest, Tim Hillier from Allan Gray. Case in point: when asked what stock he'd own if the market were to close for five years, Tim spent longer explaining the issues with his stock of choice than the positives. At Allan Gray, their contrarian streak even extends beyond their investment decisions to their hiring policies; as a rule, most of their hires come from outside the funds management industry.
In this week's episode of The Rules of Investing podcast, Tim tells us how financial statements tell a story, he explains the dynamics of a changing Australian media landscape, and he shares his thesis on two truly contrarian stock ideas among Australian large caps.
Additional resources:
Topics discussed:
1:50 – How Tim came to work at Allan Gray
4:04 – The attributes of a strong investor
5:17 – Tim shares an anecdote about his first meeting with legendary contrarian investor, Simon Marais
7:12 – Tim tells us about one of his mentors and what he learned from him
8:31 – How financial statements tell a story
11:39 – Three key things to look at in a company's financial statements
13:06 – EBITDA and understanding the true profitability of a company
15:08 – The changing dynamics in the Australian media industry
19:09 – Book value versus replacement value and what it tells us
21:50 – The contrarian case for Telstra
25:15 – Tim answers our three favourite questions
More information
Going against human instinct and taking a contrarian approach to investing is not for everyone, however there can be great rewards for the patient investor who embraces Allan Gray's approach. Find out more.
---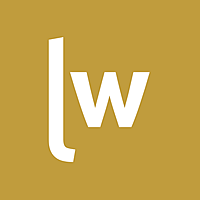 Livewire Exclusive brings you exclusive content from a wide range of leading fund managers and investment professionals.
Expertise