There is more than one way to skin a cat
---
The local market followed the US market again with a positive start that faded to a mainly flat close. After more than nine weeks without a turnover above $9 billion, we finally broke out of the slump with a massive double-digit turnover day. 
The weird part of that breakout in turnover was that its close exceeded the whole day during normal trading hours. It was a day with big global trades, index changes, tax-loss selling, bargain hunting and month-end window dressing. 
Miners were the massive winners in the commodity bounce overnight and they delivered some 15-odd pushes to the market to keep it flat for the day. 
Tech and Miners led the way higher while Utilities and Staples led the falls. The US has a data deluge over the next few nights before heading into a long weekend, before closing on Monday for the Memorial Day long weekend.
At Deep Data Analytics, we have been on the reflation trade since mid-2020. The market only realised it in early 2021, when inflation started to show up in corporate costs and commodity prices. By the time the market realised, the easy gains were done and other issues like new pandemic waves, currency debasement and supply-side issues were adding to the inflation problem. 
The great thing about big macro cycles is that most people in the market come late to the cycle and spend more energy denying the cycle than learning from it. We are coming off four decades of falling bond yields and it's going to go higher for the next five to 10 years. Inflation is the catalyst that is driving this cycle. But the cycle is bigger than inflation.
More than one way to skin a cat
After spending nearly three decades in data analytics, I can make any data sing the song I want by selective slicing and dicing. A simple example of that is what central banks have done with inflation measures like the Consumer Price Index (CPI). CPI is used as a measure of inflation, which in turn becomes a big catalyst for things such as interest rates, wages growth and government support growth. It should not surprise anyone that the basket included for CPI measure has been gradually losing all relevance to reality by removing all real-world price inflation categories. 
That basically meant CPI was always a laggard to real world price increases and kept interest rates, wages growth, government handout growth etc at much lower level than it should have been for decades. Then to make it worse, central banks moved from CPI to Core CPI measure. They basically took a dead horse (i.e. CPI) and shot it with a cannon before telling the world that it is not moving. We have rorted the system for so long that inequality is blown out of proportion. 
The majority of the population is going backwards in real terms in most developed countries. We have created economic slaves in our own country. We artificially pump up property prices, lock people into decades of debt repayment and convert middle class workers into economic slaves. And further adding to this stupidity, we get around the cheap wages by bringing in lower-wage workers from poorer countries to further enforce economic slavery through lower wages on our own population. If you are waiting for economic level real wages growth to pick up, well…don't hold your breath.
The US is the epicentre of democratic capitalism, as the global superpower, and it is in trouble. Its economy is only sustained through a historic World War-type stimulus. The US economy was being managed so badly that it was headed towards an inevitable recession even before the pandemic. This, in turn, provided a good excuse, but even before coronavirus struck, a recession was inevitable. 
The Democrat blue wave has removed the double-dip recession and delivered stagflation risk. Democrats will have no choice but to keep providing more and more stimulus well into 2022. Structural problems in the US economy means substantial parts of the economy will continue to need handouts. The midterm election cycle means Democrats are motivated to keep it going. 
Developed nations have shot themselves in the foot by either handling the pandemic badly or mismanaging the vaccine rollout. Now to cover up the mistakes, the Developed Nations are cutting out the Emerging Economies from vaccines. Inevitably the world will see more variants in Emerging Nations and they will enter through fake border controls. The pandemic will be weighing on supply chains well into 2022.
The only thing transient in the inflation argument is the strong view by central banks and Governments that rates will remain low for three to four years. Inflation never goes hyper in major economies due to markets crashing asset prices well ahead of that. Get ready for central banks to flip to tapering QE in Q4 and the Federal Government to run for an election cycle before that. It is not different this time…just a different spin on the same mistakes of the past!
Let us run through the main data points released in the last 24 hours…
Profits earned by China's industrial firms increased by 106.1% yoy to CNY 2.59 trillion in January-April 2021, after a 137% surge in the prior period, as economic recovery momentum continued. Profits soared at both state-owned industrial firms (186.8%) and private-sector (89.2%). Among the 41 industries surveyed, 39 saw profit rises. The non-ferrous metal smelting and rolling industry posted the largest gain in profit (484%), followed by ferrous metal smelting and rolling (416%), chemical raw materials (272%), automobile (157.5%), petroleum industry (119%), coal mining and washing (91.5%), communications (86.2%), electrical machinery and equipment (85.8%), special equipment manufacturing (77.7%), and the electricity industry (40.5%). In April alone, industrial profits rose by 57% year-on-year, slowing sharply from a 92.3% jump in March, amid high commodity prices and weaker performance in the consumer goods sector.
Fixed 30-year mortgage rates in the United States averaged 3.18% in the week ending May 21 of 2021, up by 3bps from the previous week.
Mortgage applications in the US fell 4.2% in the week ending May 21st, the biggest fall in seven weeks as interest rates edged higher, data from the Mortgage Bankers Association showed. Applications to refinance a home loan sank 7.2% while purchases increased 1.7%. The average fixed 30-year mortgage rate went up by 3 bps to 3.18%, the highest in three weeks. "Demand is robust throughout the country, but homebuyers continue to be held back by the lack of homes for sale and rapidly increasing home prices", said Joel Kan, an MBA economist.
Total new capital expenditure in Australia rose by 6.3% quarter-on-quarter in the three months to March 2021, after an upwardly revised 4.2% gain in the previous period and easily beating market consensus of a 2% growth. This was the largest increase in private capital spending in almost a decade, as businesses took advantage of tax breaks, with spending growing much faster for both building and structures (3.8% vs 1.6% in Q4) and equipment, plant, and machinery (9.1% vs 7.3%). Through the year to the first quarter, private capital expenditure grew by 0.8%.
Comments on the US market last close…
The US market started positive on the reopening thematic and faded through the day to close near its daily lows. The RUSSELL +1.97%, NASDAQ +0.59%, S&P +0.19% and DOW +0.03%. Yields started lower and finished higher. USD moved higher with most commodities while AUDUSD moved lower. Market moves today were not correlated to historical trends. US mortgage applications fell with house price and mortgage rate rises. US pushing for their intelligence groups to find someone to blame for COVID start is likely to start the next layer of geopolitics with China. More and more banks are moving to the view of tapering in Q4 and rate rise in 2022. Retail and Energy lead the greens while Health Care and Staples lead the reds. There is a barrage of US economic data points coming over the next two nights and we are down to the last few days trading for May. Japan's Nikkei is in line to deliver two consecutive negative months since the pandemic crash. NASDAQ is in line to have the first negative month since Oct 2020. Time to manage risk before the market does it for you.
Deep Data Analytics offers tailored solutions (i.e. Macro investment signals to DIY investment models) to a variety of investors (i.e. fund managers, financial planners, financial advisers, accountants, SMSF and retail investors). If you are interested to find out more, feel free to contact us via the website ((VIEW LINK).
Full SUNSET STRIP report with end of day market stats are available via the attached link.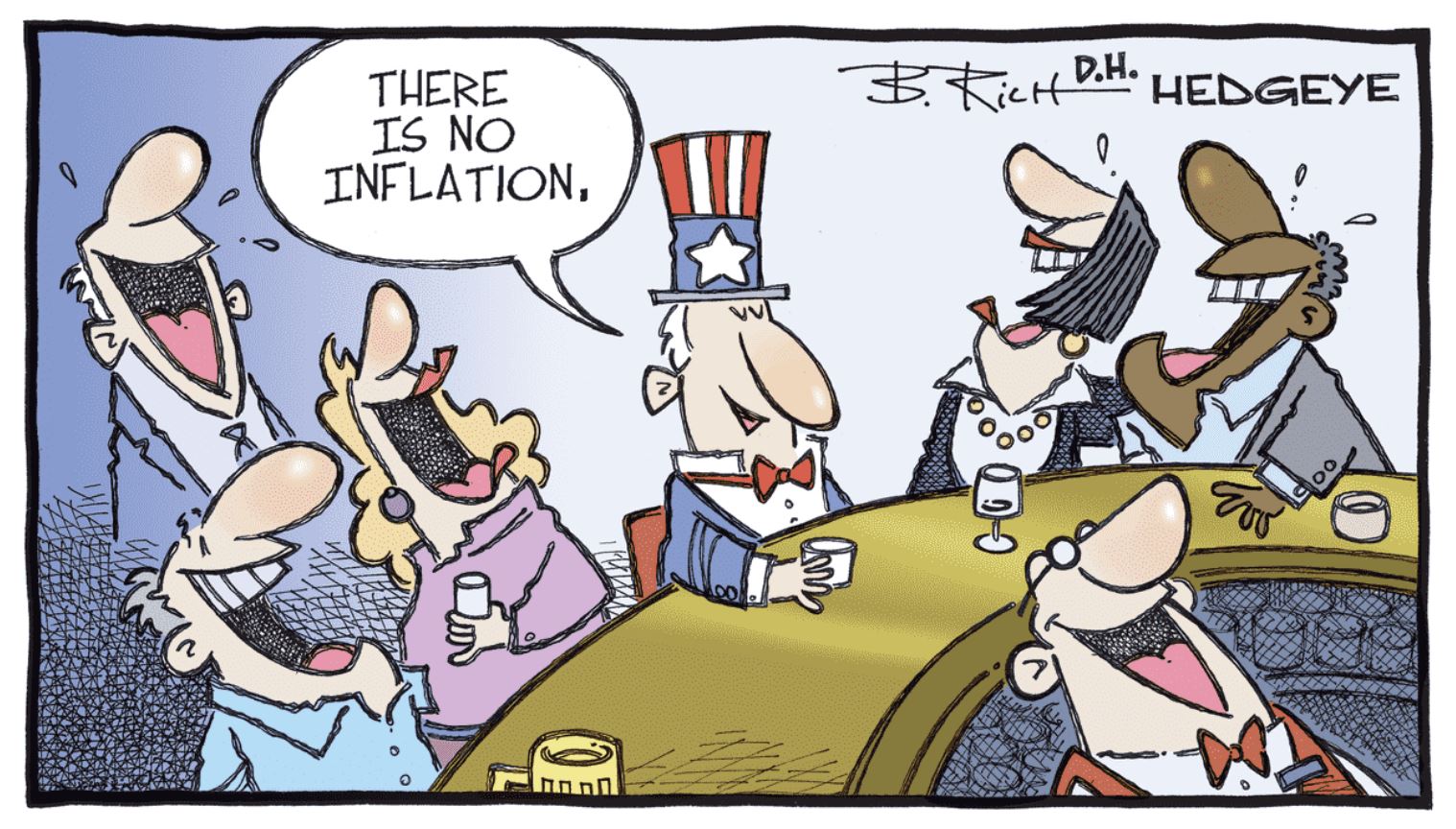 Never miss an insight
Enjoy this wire? Hit the 'like' button to let us know. Stay up to date with my content by hitting the 'follow' button below and you'll be notified every time I post a wire. Not already a Livewire member? Sign up today to get free access to investment ideas and strategies from Australia's leading investors.
........
Deep Data Analytics provides this financial advice as an honest and reasonable opinion held at a point in time about an investment's risk profile and merit and the information is provided by the Deep Data Analytics in good faith. The views of the adviser(s) do not necessarily reflect the views of the AFS Licensee. Deep Data Analytics has no obligation to update the opinion unless Deep Data Analytics is currently contracted to provide such an updated opinion. Deep Data Analytics does not warrant the accuracy of any information it sources from others. All statements as to future matters are not guaranteed to be accurate and any statements as to past performance do not represent future performance. Assessment of risk can be subjective. Portfolios of equity investments need to be well diversified and the risk appropriate for the investor. Equity investments in listed or unlisted companies yet to achieve a profit or with an equity value less than $50 million should collectively be a small component of a balanced portfolio, with smaller individual investment sizes than otherwise. Investors are responsible for their own investment decisions, unless a contract stipulates otherwise. Deep Data Analytics does not stand behind the capital value or performance of any investment. Subject to any terms implied by law and which cannot be excluded, Deep Data Analytics shall not be liable for any errors, omissions, defects or misrepresentations in the information (including by reasons of negligence, negligent misstatement or otherwise) or for any loss or damage (whether direct or indirect) suffered by persons who use or rely on the information. If any law prohibits the exclusion of such liability, Deep Data Analytics limits its liability to the re-supply of the Information, provided that such limitation is permitted by law and is fair and reasonable. Copyright © Deep Data Analytics. All rights reserved. This material is proprietary to Deep Data Analytics and may not be disclosed to third parties. Any unauthorized use, duplication or disclosure of this document is prohibited. The content has been approved for distribution by Deep Data Analytics (ABN 67 159 532 213 AFS Representative No. 1282992) which is a corporate approved representative of BR Securities (ABN 92 168 734 530 and holder of AFSL No. 456663). Deep Data Analytics is the business name of ABN 67 159 532 213.