Three lessons on contrarian investing
---
Contrarian investing is like an extreme form of value investing; contrarians will make investments that even a bold value manager would baulk at. It's a fact of investing in unloved (and, in some cases, distressed) companies that some of the companies you invest in will fail. Simon Mawhinney, Chief Investment Officer at Allan Gray Australia, says that when seeking to separate the turn arounds from the future bankruptcies, the first step is studying the balance sheet.

"Companies don't go bankrupt if they don't have a lot of debt. Typically, they don't go bankrupt if they're generating reasonable amounts of free cashflow... First and foremost, the strength of the balance sheet is important."
In the short video below, Simon explains why some of their best investments have come from investing in companies trading on a high P/E Ratio.
Interested in contrarian investing?
Going against human instinct and taking a contrarian approach to investing is not for everyone, however there can be great rewards for the patient investor who embraces Allan Gray's approach. Find out more 

---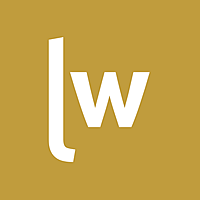 Livewire Exclusive brings you exclusive content from a wide range of leading fund managers and investment professionals.
Expertise