Top trade of 21st century...
---
In The Australian Financial Review I reveal what is likely one of the best non-tech trades of the 21st century (with a 2,000% gross return) that I had to fly to Las Vegas to learn about; discuss the top trades in my own portfolios in 2016, which focussed on the ASX hybrid market; quantify the asset-class winners in 2016, which were of course led by Australian residential property with total gross returns north of 14% care of the RBA's monetary policy munificence; correct hysterical media reporting in 2017 that i am forecasting Sydney and Melbourne house prices will fall by "up to 25%" when in fact I would submit that they will increase solidly again this year and only decline once the RBA musters the conviction to start normalising cash rates; and argue equities investors should pay more attention to the savage duration sell-off that hammered fixed-rate (but not floating-rate) bonds last year, which will likely continue in a stop-start fashion over a multi-year period as wage inflation in the US emerges as an increasingly serious problem. Free (VIEW LINK)
---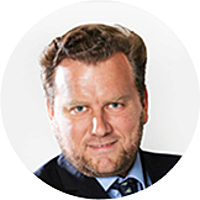 Portfolio Manager & Chief Investment Officer
Coolabah Capital
Chris co-founded Coolabah in 2011, which today runs $7 billion with a team of 33 executives focussed on generating credit alpha from mispricings across fixed-income markets. In 2019, Chris was selected as one of FE fundinfo's Top 10 "Alpha...