Tribeca: A specialised approach to natural resources investing
---
Craig Evans, Portfolio Manager of the Tribeca Global Natural Resources Fund, estimates that his fund's global opportunity set is $9 trillion in size, and includes equity and credit exposures to the full suite of hard and soft commodities and service companies that supply them. He says the volatile and cyclical nature of the sector presents a compelling opportunity for investors with the appropriate strategy and skills to navigate the cycles: "Peer investors are often looking at the universe with too long a time horizon, and suffering economic cycles, or they're not being specialised enough." In this short video, Evans introduces the strategy employed by Tribeca, and provides a recent example of investing through a full cycle.
Key Points
The investment universe for global natural resources is a broad opportunity covering a wide range of commodity markets, services firms and includes both equity and credit markets.
The market opportunity is estimated to be about $9 trillion with Australia representing just 10% of the equity market cap available to investors.
The universe is highly cyclical and requires a specialised approach to capitalise on the investment opportunity. This includes having the ability to go both long and short as well as having an investment team in different geographic locations.
Craig Evans uses the energy markets to illustrate how the investment process at Tribeca can capitalise on commodity cycles.
Further Insight
If you would like to learn more about the Tribeca Global Natural Resources offering please click here
---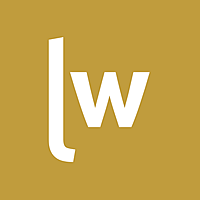 Livewire Exclusive brings you exclusive content from a wide range of leading fund managers and investment professionals.
Expertise