Two small caps with long runways of growth
---
At Lakehouse Capital we're always on the lookout for industry leaders that are gaining share of growing markets. We backed two more recently and discussed the investment cases for them in our latest investor letter.

Audinate, a clear market leader
Audinate provides digital networking hardware and software to the professional audio-visual (AV) market and have established their 'Dante' platform as the global industry standard. In simple terms, traditional analogue AV requires a snake-pit of physical cords and leads, whereas digital AV systems like Dante run over existing computer networks with much less fuss. Digital AV is simply a much better mouse trap for large, complex, or higher-end installations and Dante, with its ultra-low latency that makes for superior sound quality in large environments, has emerged as the leading digital platform. 
Dante is far and away the leading digital protocol -- Dante is used in over 5x the number of products to the nearest competitor -- and the gap is widening as network effects continue to unfold. Dante's share of networked audio products in the market has increased from 58% to 71% over the past year and, based on our analysis of the numbers provided by the company to the ASX, roughly 99% of new networked audio products are running with the Dante protocol. As Phil Ochs sang, "I declare the war is over." 
Original equipment manufacturers (OEMs) are rallying around Dante in a self-reinforcing fashion because the establishment of a clear platform winner removes the risks for OEMs of backing the wrong horse. Also, the large and growing number of Dante-powered products improves the value proposition and interoperability of new products. Given the establishment of a clear market leader we would expect to see the market expand as a result, and sure enough the total number of unique networked audio products on the market increased by almost 47% last year. 
Over 1,800 Dante-enabled products are currently being shipped from around 230 manufacturers, with another 200-plus manufacturers signed-up and developing even more products. 
This pent up supply of new Dante-enabled product is like a coiled-spring and lays the foundation for continuing long-term growth given the typical 7 to 8 year audio hardware lifecycle, and the fact that the structural shift from analogue to digital is only 8% through. 
Until recently Audinate focused on producing chips, cards, modules and software for the digital audio market only, and was delivering strong revenue growth from that segment -- in excess of 50%. However, in January 2019 Audinate released to market their digital video offering on the Dante network, roughly doubling the company's addressable market and paving the way to further boost revenue from FY20. Alongside this is a growing mix of Dante-software control systems, and Dante-trained technicians to install and service it all. In fact, Audinate trained 18,000 people in the last 6 months of 2018, which is equivalent to the cumulative number trained since the company started over 10 years ago. 
Owning the dominant AV platform, in the early stages of a global structural shift, of a large and growing market exemplifies the type of long-term opportunities we seek. We think Audinate has a bright future and are happy to have a meaningful slice of the Fund's capital behind the company. 
The global opportunity for Nanosonics
There is a large and growing body of research driving a global trend toward stricter ultrasound probe cleaning, to reduce the avoidable spread of disease among ultrasound patients. For example, a recent clinical study in Japan found that over 90% of ultrasound probes were contaminated following cleaning at a university hospital and an ultrasound clinic. Nanosonics are at the forefront of this trend and have set a new standard for infection prevention in ultrasound probes through their patented Trophon devices. 
The business operates a razor-and-blade-esque model: hardware devices are purchased or leased by ultrasound clinics, and the customer then repurchases consumable disinfectant cartridges at a much higher frequency. Consequently the business collects high levels of recurring revenue. The consumables are sold at very high gross margins, in the order of 90%, while the capital equipment is sold on lower -- but still very respectable -- gross margins and are replaced on average after a 5- to 7-year lifecycle. The company also offers a full 'as a service' model -- commonplace in the software space, but less so in healthcare -- which also has very attractive economics for the company. 
Nanosonics has grown its topline at an average of 29.6% per year since 2014, while the global installed base has grown at a faster 42.2% per year, to almost 20,000 units today. The rapid growth in the installed base points to a strong base of recurring revenue from consumable sales, but the market itself could still grow multiples larger from its current 16% penetration. 
Almost 90% of the installed base of units are in North America due to a long standing distribution agreement with GE. However, this mix is expected to change significantly in the coming years as European guidelines in large markets like France, Germany and United Kingdom tilt in Nanosonics favour, and distribution agreements in new markets continue to be signed. In the last half alone, Nanosonics expanded European distribution to include: Denmark, Finland, Portugal, Spain and Switzerland. Other prospective markets are at varying stages, ranging from; market assessment studies in China, to clinical studies in Japan, and regulatory approval in South Korea. Overall market penetration in Europe and the Middle East remains very low at around 2%, while Asia Pacific is roughly double but still very low, and the more mature North American is around 43% penetrated. 
Nanosonics is very well positioned to drive their global expansion, with solid cash flow, a net cash balance in excess of $71 million, and continuing R&D investment toward future growth. 
The company has been busily working on a new high-level-disinfectant product for the past couple of years, and while management remains tight-lipped on the details, the new product is expected to be in market by late FY20 -- subject to regulatory approvals. 
We are enthused by Nanosonics large global market opportunity, recurring revenue business model, fortress balance sheet, diverse customer footprint, and multiple futures it is building through ongoing R&D.
This wire is an extract of the Lakehouse Small Companies Fund monthly letter to investors. Lakehouse Senior Analyst Donny Buchanan contributed to this report.
Never miss an update
Stay up to date with the latest news from Lakehouse Capital by hitting the 'follow' button below and you'll be notified every time I post a wire.
Lakehouse's unique investment approach focuses on key themes of Intellectual Property, Network Effects and Loyalty. Find out more here.
---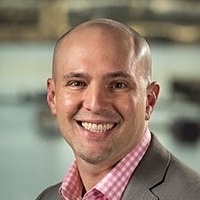 Former Co-Founder
Lakehouse Capital
Joe is the former co-founder. Please visit and follow Donny Buchanan and Nick Thomson for the latest insights around Lakehouses's unique concentrated investment approach that focuses on the key themes of Intellectual Property, Network and Loyalty...
Expertise