Up to 300,000 part-pensioners likely to be worse off following 1 January asset test changes
---
In the 2015 Federal Budget, changes were announced to the aged pension assets test. These changes have been legislated and come into effect from January 2017. The good news is that more people will be able to access the full pension while some part pensioners will receive slightly higher part pensions – in total 170,000 pensioners will be better off according to the Budget papers. The bad news is that up to 300,000 part pensioners may be worse off due to a doubling of the taper rate¹. Download Paper: Analysing the 2017 asset test changes by Dr. Don Hamson.
---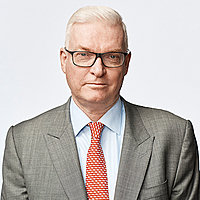 Managing Director
Plato Investment Management
Don has over 25 years investment management experience. He founded Plato Investment Management Limited in 2006. Prior to Plato, Don was Head of Active Equities, Asia Pacific and a member of the global Senior Management Group at State Street...
Expertise