On Tuesday, investment management firm Challenger Limited (ASX: CGF) announced its half year results. The Company reported a normalised net profit after tax (NPAT) of $197 million, up 8% on the prior corresponding period and a 12% increase in assets under management to $64.7 billion. The Company has continued to acquire new clients and distribution deals and we believe Challenger is well positioned to continue its growth in the annuities business. Shares in Challenger closed up 2% for the week. We own Challenger as a market-driven investment in WAM Capital, WAM Leaders and WAM Active.
---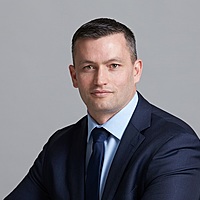 Lead Portfolio Manager
Wilson Asset Management
Matthew has more than 15 years' experience in the investment industry working as both a portfolio manager and analyst. Matthew is the Lead Portfolio Manager responsible for WAM Leaders.
Expertise