VGI Partners Global Investments Limited (VG1) - Take action now if you wish to sell your Entitlements
---
The VGI Partners Global Investments Limited (ASX:VG1) pro-rata renounceable Entitlement Offer will close at 5:00pm (AEST) on Thursday, 6 June 2019. VG1 shareholders who take up their VG1 entitlements also have the opportunity to participate in the concurrent IPO of VGI Partners Limited, the Manager of VG1. VG1 Shareholders should take action now and have two choices:
For those not wishing to take up the offer: your entitlements have value and can be sold on the ASX (ticker:VG1R). Entitlements trading closes on Thursday, 30 May 2019.
If you would like to participate in the VG1 Entitlement Offer and apply for shares in the Manager IPO: It is recommended that you apply for the Entitlement Offer online at www.vgioffer.com. This application method will automatically calculate the number of shares you are entitled to apply for under the Manager IPO.
A conference call to discuss the VG1 Entitlement Offer is being held at 10:00am (AEST) today. To join the call please dial 1800 908 299 (within Australia) or +61 2 9007 8048 (outside Australia) and quote Conference ID 799 984.
If you have any questions you should consult your stockbroker, solicitor, accountant or other professional adviser. You can also contact the Offer Information Line on 1300 046 609 (within Australia) or +61 2 9290 9611 (outside Australia) from 8:30am to 5:30pm (AEST) Monday to Friday.
The Manager IPO is being undertaken pursuant to the prospectus dated 20 May 2019 and lodged with ASIC on that date (Prospectus). Offers of ordinary shares in the Manager IPO are being made under the Prospectus, a copy of which can be obtained at www.vgioffer.com or by calling the Offer Information Line set out above. Access to participate in the Manager IPO is exclusively available to investors who participate in the Entitlement Offer or the associated placement undertaken by VG1. Applicants wishing to apply for ordinary shares in the Manager IPO should read the Prospectus carefully and in full before deciding whether to apply for ordinary shares in the Manager IPO. Applications for ordinary shares in the Manager IPO must be made by completing the application form online at www.vgioffer.com or the application form that is in, or accompanies, the Prospectus.
---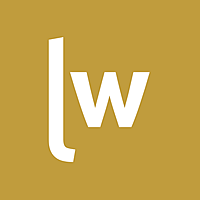 Livewire Exclusive brings you exclusive content from a wide range of leading fund managers and investment professionals.
Expertise