VGI Partners sets new precedent with Asian listed investment company
---
After 11-years of running a single investment strategy, VGI Partners is launching a second strategy via a new listed investment company. VGI Partners Asian Investments (VG8) will apply the firm's existing investment process to companies in the Asian region and will target long-term returns of between 10-15% pa (net of fees).
VGI's existing global strategy has returned 15.1% pa (net of fees) and has achieved positive absolute returns each year since inception in 2009. VGI Partners has a clearly articulated investment philosophy with a focus on capital preservation, concentrated portfolios and strong alignment between the firm and investors.
Robert Luciano, Executive Chairman of VGI Partners, says that an Asian strategy is a natural extension of VGI's existing global investment capabilities. The firm has generated strong returns from investments in the region and Luciano says that a noticeable shift in governance standards and a move towards investor-friendly behaviour has prompted VGI Partners to allocate more resources to researching companies in the region.
At present, many high-quality businesses in Asia are trading at significant discounts to comparable companies elsewhere in other developed economies and we do not expect this discount to be maintained over the long-term.
Raising the bar on alignment
VGI Partners set a new standard for investor-friendly terms with the initial public offer (IPO) of VGI Partners Global Investments (VG1) in 2017, where all listing costs were paid for by the manager. This meant that the Net Asset Value of the new vehicle was the same as the value of the listing price on day one. The move set a new standard and has become best practice for all listed investment company offers.
VGI Partners will again raise the bar with the introduction of Alignment Shares for investors participating in the VGI Partners Asian Investments IPO. Shares in VGI Partners Limited (ASX:VGI) will be awarded to all investors who participate in the VG8 IPO. 
A Cornerstone Offer has already been secured, with existing investors in VGI's unlisted funds and VGI staff committing to invest $200 million in the new listed investment company.
Alignment Shares explained
All VG8 IPO investors will be issued, for nil consideration, valuable Alignment Shares in VGI Partners Limited (ASX:VGI) proportionate to their VG8 IPO investment. A Priority Offer is available to existing shareholders of VGI and VG1 (in each case at a record date of 2 August 2019). The Priority Offer is subject to a $300 million cap to be allocated on a 'first-come, first-served' basis.
The ratio of Alignment Shares to be issued to investors in the VG8 IPO will be:
For investors in the Cornerstone Offer and Priority Offer, 1 Alignment Share for every 75 VG8 Shares allocated
For investors in the Broker Firm and General Offer, 1 Alignment Share for every 125 VG8 Shares allocated.
Click on the image to enlarge
Source: VG8 Presentation
How to invest
VGI Partners is seeking to raise a minimum of $250 million and a maximum of $800 million with the capacity to accept oversubscriptions of $200 million. A cornerstone investment of $200 million has already been secured and the VG8 IPO opens at 9am today, Monday 23 September 2019.
Priority Offer
Online at www.vg8offer.com
By post or in person by completing the Priority Offer Application Form
Broker channel – certain applicants can apply under the Priority Offer through completing and returning to their broker their Priority Offer Application Form

The Priority Offer will be capped at approximately $300 million (subject to VG8's discretion as outlined in Section 2.3 of the VG8 Prospectus) to be allocated on a 'first come, first served' basis
General Offer
Online at www.vg8offer.com
By post or in person by completing the General Offer Application Form
Broker Firm Offer
Arrange for your Broker Firm Application Form to be lodged with the broker from whom you received your firm allocation.
Further information
For further information, please contact your adviser, the Offer Information Line on 1300 046 609 (within Australia) or +61 2 9290 9611 (outside Australia) between 8:30am and 5:30pm (Sydney time, Australia) on a business day or VGI Investor Relations at the details below.

Ingrid Groer, CFA 
Investor Relations Manager, VGI Partners Limited 
Phone: 1800 571 917 (inside Australia) or +61 2 9237 8923 (outside Australia) 
Email: investor.relations@vgipartners.com

Disclaimer: A prospectus relating to the initial public offering of ordinary shares in VGI Partners Asian Investments Limited (VG8) was lodged with ASIC on 2 September and is available for download at (VIEW LINK) (Prospectus). Invitations to apply for new fully paid ordinary shares in VG8 (VG8 Shares) are being made under the Prospectus in accordance with Chapter 6D of the Corporations Act 2001 (Cth). You should read and consider the Prospectus in deciding whether to apply for any VG8 Shares. Anyone who wants to acquire VG8 Shares will need to complete the application form that will be in or will accompany the Prospectus.

A prospectus for the offer of new ordinary shares (Alignment Shares) in VGI Partners Limited to investors who are issued shares under the VG8 Prospectus (VGIP Prospectus) will also be made available at (VIEW LINK). A person should consider the VGIP Prospectus in deciding whether to acquire Alignment Shares. Anyone who wants to acquire Alignment Shares will need to complete the application form that will be in or will accompany the VGIP Prospectus (which will be the same application form which accompanies or is in the Prospectus).
This document is not a prospectus or offering document under Australian law or under any other law. No action has been or will be taken to register, qualify or otherwise permit a public offering of the VG8 Shares or Alignment Shares in any jurisdiction outside Australia and New Zealand. This document is for information purposes only and does not constitute or form part of an offer, invitation, solicitation, advice or recommendation with respect to the issue, purchase or sale of any VG8 Shares or Alignment Shares. This document does not constitute an offer to sell, or the solicitation of an offer to buy, any securities in the United States. Neither the VG8 Shares nor the Alignment Shares have been or will be registered under the U.S. Securities Act of 1933 (the Securities Act) or the securities laws of any state or other jurisdiction of the United States.
This document contains certain "forward-looking statements" including statements regarding VGI Partners' intent, belief or current expectations. Forward-looking statements are provided as a general guide only and should not be relied upon as an indication or guarantee of future performance or events.
Past performance information in this document is given for illustration purposes only and should not be relied upon as (and is not) an indication of future performance. Actual results could differ materially from those referred to in this document.
The provision of this document is not, and should not be considered as, financial product advice. The information in this document is general information only, and does not take into account your individual objectives, taxation position, financial situation or needs. If you are unsure of your position, please contact your accountant, tax advisor, stockbroker or other professional advisor. 
---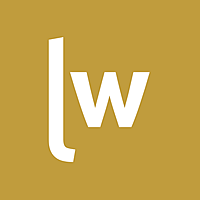 Livewire Exclusive brings you exclusive content from a wide range of leading fund managers and investment professionals.
Expertise