Want to make money in Life Sciences? Back a female CEO
---
Want a sure-fire way to make money in biotech and medical device stocks? There is none. There are, however, certain things you can do to maximise your chances of success. I have been arguing lately that one of the better ways to do that is by buying stock in companies where the CEO is a woman.
At NDF Research we recently analysed the global Life Sciences sector and found that only around 7.5% of CEOs in the sector were women. The sector in Australia and New Zealand does better, with a 13% female CEO rate, however that's still too low, in my opinion, because there are plenty of talented women working in the space that could be good CEOs if they got the tap on the shoulder.
Don't get me wrong. Stuart Roberts of NDF Research has not suddenly become a card-carrying feminist demanding CEO quotas for women. I've simply noticed that, since there are relatively few women in leadership in the Life Sciences sector, the women who do get to the top in their companies tend to be smarter and work harder than their male counterparts - because they know that gender equality isn't something you can take for granted, even in a more 'progressive' sector like Life Sciences. That provides investors with an opportunity. Buy a Life Sciences company with a female CEO and you're more likely to make money in the long run.
You can check out my thinking on gender inequality in the Life Sciences as an opportunity for investors at ndfresearch.com, where last month I published an article headlined Australia's growing support for women in Life Sciences - bit.ly/2DaYuDH. Its another good reason to look at this exciting industry where fortunes will be made in the years ahead as small cap companies mature into large caps and from there into blue chips.
I also urge you to check out the Life Sciences companies that are run by women such as Dimerix, AdAlta and Phylogica, all of which we cover at NDF Research.
Finally, here's an interview I recently performed for Health Invest TV with one of those talented female CEOs, Kathy Harrison of Dimerix, at the recent JP Morgan Life Sciences Week in San Francisco. See if you don't agree with me that Dimerix has a great story to tell - bit.ly/2mHDQow.
---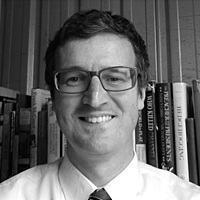 Founder and Senior Analyst
Pitt Street Research and NDF Research
I am an equity research professional who worked in stockbroking from 2001 to 2015. After 15 months doing investor relations I returned to equity research with the founding of NDF Research. With Marc Kennis I founded Pitt Street Research in July 2018.