Weekly S&P500 ChartStorm - 3 July 2022
---
The Weekly S&P500 ChartStorm is a selection of 10 charts that I handpicked from around the web and from Twitter posts. The purpose of this wire is to add extra colour and commentary around the charts.
The charts focus on the S&P500 (US equities); and the various forces and factors that influence the outlook - with the aim of bringing insight and perspective...
1. Happy new month! It's been pretty much a round trip for the S&P 500 index in inflation adjusted terms at this point. Up the escalator, down the elevator.

2. YTD returns in context: H1 2022 was one of the worst first halves of the year in history for the S&P500, but it was not a lonely journey...
Basically nothing worked outside of cash and commodities.
3. Stocks versus bonds: Interesting table to reflect on — over the period covered in this table, 60/40 always bet 100% stocks when stocks were down for the year, albeit "YMMV" with regards to *absolute returns*.....

4. Bond yields as seen by stocks: Seems like "equities for rising rates" had their doubts on how far 10-year yields could go. Looks like the ceiling may be in for bond yields?

5. Financial conditions: The key point to note on this one, as the always excellent SoberLook remarked: "tighter financial conditions require higher compensation for investors to take on risk"
i.e. valuations have to not just mean-revert, but go to a level where it compensates for the risks of excess policy tightening and global recession.
6. Stock losses in context: This one is actually low-key shocking — US equity market drawdown is equivalent of -46% of US GDP, that's massive.
(i.e. speaking of financial conditions!)
7. Easy-peasy margin-squeezy: Looks like a margin squeeze is incoming...
(recession will hit demand, inflation: input costs)
8. Earnings outlook: Another perspective on the outlook for corporate margins, this time looking at operating margins and cost pressures -- either way you cut it, the outlook for earnings is not good...
Earnings FUD is real. Expect more downgrades.
9. Who owns the market: Probably a few surprises in there for those who haven't seen this type of breakdown before...

10. Long-term perspective: "Stocks for the Long-Term"*
*(n.b. beware of occasional lost-decade(s))
Thanks for reading!
Callum Thomas, founder and head of research at Topdown Charts.
Any feedback, questions and views are welcome in the comment section below.
Never miss an insight
If you're not an existing Livewire subscriber you can sign up to get free access to investment ideas and strategies from Australia's leading investors.
And you can follow my profile to stay up to date with other wires as they're published – don't forget to give them a "like".
---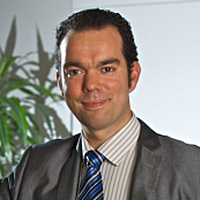 Head of Research
Topdown Charts
Callum is Head of Research at Topdown Charts. Topdown Charts is a chart-driven macro research house covering global Asset Allocation and Economics.
Expertise