Weekly S&P500 ChartStorm - 4 September 2022
---
The Weekly S&P500
ChartStorm
is a selection of 10 charts that I handpicked from around the web and from
Twitter
posts. The purpose of this wire is to add extra colour and commentary around the charts.
The charts focus on the S&P500 (US equities); and the various forces and factors that influence the outlook - with the aim of bringing insight and perspective...
1. Happy* New Month!
The S&P 500 was down -4.24% on the month in August (-4.08% in total return terms). Initial gains in the first part of the month were erased late-month following the Jackson Hole monetary policy tightening double-down. Basically a case of "pivot-hope-ON to pivot-hope-OFF" across markets.
2. Worst year (YTD) on record for 60/40
Thoughts:
-what are the odds of it being a mirror image next year (as is often the case with this sort of thing - but not always e.g. early 2000s)?
-(this is nominal, inflation-adjusted would be even worse)
3. Bull vs bear across the ages
This is a pretty interesting chart just in terms of filling out the historical context. Albeit it is hard to draw (m)any meaningful conclusions but as a starter: 
a. bears are mostly short and sharp (but note exceptions); 
b. bull cycles have generally been longer since the '80s (vs very cyclical/rangy in 60s/70s);
c. the bigger/longer the rise =/= any hard/fast rules about what happens next eg. 1930s vs late-50s vs early-00s vs (now?); 
d. most of the time the market is going up/bull; 
e. (but) there is ample scope/opportunity/value in market timing (or at least asset allocation and diversification); and 
f. it's always different (even if it's similar).
4. Bearing down
On bear markets, it turns out historically most of the damage in a bear market is delivered in the final stages (makes sense on the psychology as people give up on chasing bear market rallies, as well as fundamentals as financial conditions tightening loops trigger-off risk cascades/breaks).
(n.b., also important to note though that the actual duration is only known after the fact, and looking at these instances there is a wide dispersion of durations)
5. Moving average movement
Volatility is much higher when the market is tracking below the various moving averages.

or i.e. as the old market wisdom goes:
"nothing good happens below the 200dma"
6. Market Regime Change: "For the first time since January 2013, the S&P 500 has not been within 5% of its all-time high for 90 days."
In other words, for those who have been trained to buy the dip, it's different this time.
7. Market Mood
Consumers have lost confidence in the market according to the Conference Board consumer confidence survey. Historically this has a patchy track record. In 2008 they were right, they were also justifiably bullish in the early 2000s and even a few years ago. But then again, that about sums up the current environment, there is a lot of justification for weaker stock prices and people for the most part are well aware of these facts… ("it's in the price").

p.s. fun fact, "mood" spelt backwards is DOOM
8. Earnings degrowth
S&P 500 GAAP earnings are down 12% year-over-year, the largest decline since Q2 2020. Obviously, some base effects are at play here, but also consistent with the general softening in economic conditions and non-repeatable aspect of some of the previous surges in earnings.

9. The "S&P 490" is cheap?
Seems like if you remove the top 10 stocks of the S&P 500, the rest of the S&P500 or aka the S&P490 is cheap (at least compared to recent history, and at least as defined by being below its 1996-2022 average).
10. Vintage trading cards vs the stock market
It's one of those situations where the rising monetary tides float all boats.
(n.b. the data is only updated to March 2022)
Thanks for reading!

Callum Thomas, founder and head of research at Topdown Charts.
Any feedback, questions, and views are welcome in the comment section below.
Never miss an insight
If you're not an existing Livewire subscriber you can sign up to get free access to investment ideas and strategies from Australia's leading investors.
And you can follow my profile to stay up to date with other wires as they're published – don't forget to give them a "like".
---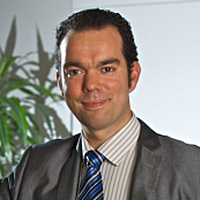 Head of Research
Topdown Charts
Callum is Head of Research at Topdown Charts. Topdown Charts is a chart-driven macro research house covering global Asset Allocation and Economics.
Expertise