What do cordless tools have in common with Amazon and Tesla?
---
Across household garages you once found cordless tools from many different brands. That is changing, with the eye-catching green of Ryobi filling the room. In a world shifting towards battery-powered products, the dominance of Techtronic's star brands, Ryobi and Milwaukee, has resulted in EPS doubling over the last five years.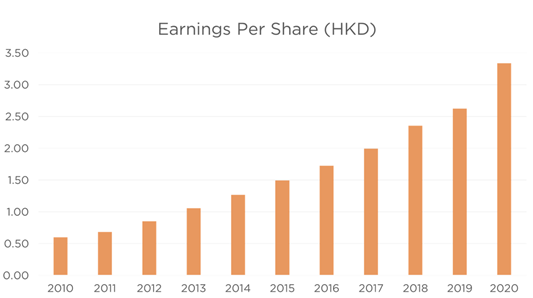 I grew up in a small country town. Most of my friends are tradesmen and whenever I return home and catch up with them there are some conversations that can quickly turn into heated debates. Topics include favourite Rugby League teams, choice of Ute, or which tools are being used on the worksite. Over time though there is less argument over tools, with unanimous agreement that one brand generally wins with professionals – Milwaukee. Why Milwaukee? Reasons include having the largest choice of "skins" (tools) available on a single battery pack, the highest quality, overall performance, and great value for the price paid. "Drilling" deeper into Milwaukee's parent company, Techtronic, we uncover the drivers of its ongoing success and some interesting similarities with other well-known businesses that are well lauded in the financial press.
Leading the DIY and pro markets
Techtronic owns both Ryobi and Milwaukee, the leading DIY and Pro brands, respectively. The brands, and what they stand for, resonates so strongly with customers that the Ryobi line is sold exclusively through Home Depot in North America. Techtronic's brands are often called out as strong performers in Home Depot's quarterly results. Home Depot's management provides Techtronic with valuable customer feedback and even have insight into products well before they are released to the market. By having the leading brands across both DIY and Pro, Techtronic becomes a more valuable partner for retailers like Home Depot and Bunnings to source from. The retailers can give their consumers high quality products and a simple buying proposition without the anxiety that comes with too much choice in a market that offers many options (a topic Barry Schwartz introduced in his 2004 book "The Paradox of Choice").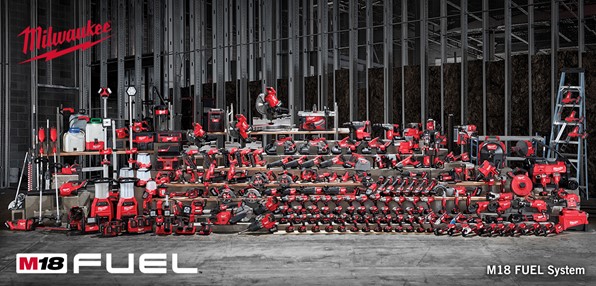 But platforms aren't just for tech companies
A Milwaukee 18v battery can power hundreds of products in the line-up and every product built in the last decade. This backwards compatibility was a masterstroke for Techtronic, giving consumers the comfort that every tool they purchase from Milwaukee (and have purchased in the past) will still be able to use the same battery pack. This is important as batteries are expensive, up to a third the price of the tool itself, so it is cost-effective and convenient for end users. Once a consumer is added to the "platform", Techtronic will not only deliver growth from selling more tools to that customer but will have positioned themselves for many years of recurring revenue from battery replacement, which significantly increases the lifetime value of a customer. In other words, once a new customer is on the platform and begins buying tools, battery sales increase exponentially. This is the power of the platform, a term more often used when referring to software companies, not cordless tools!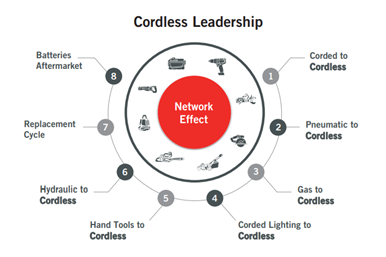 What do Milwaukee and Amazon have in common?
It is no secret that Amazon has created significant wealth for shareholders from continuous reinvestment back into the business to drive growth, as has Milwaukee. In the last decade Milwaukee has risen to the top spot in the Australian market (which has the highest per-capita tool consumption in the world) with Ryobi number two, forcing the previous leader Makita back to the number three spot. How did it achieve such a significant reordering in market position? While Makita looked to cut costs with product design and manufacturing by outsourcing, which is the industry norm, Techtronic went the opposite direction towards full verticalisation. It has control of the process from design right through to distribution, which has been key in continuously enhancing the performance of products while maintaining them on an 18v battery platform. To give some perspective, Techtronic hires over 600 software engineers which is more than its competitors combined.
Techtronic could easily turn the tap off on the R&D function and improve profitability considerably overnight, but wisely, Management chooses to keep it flowing to capture the vast growth opportunities ahead. We have seen this type of behaviour elsewhere, and believe it is a great formula for shareholder wealth creation. In a similar tone to Amazon, Techtronic's commitment to reinvestment has driven organic growth above 10% p.a. over the last decade, well above the underlying market, with a third of growth coming from new products each year.
And Tesla, as well…
Tesla's disruption of the traditional car industry is well documented. Likewise, Techtronic's battery technology has allowed it to disrupt other industries that historically relied on fuel, corded, pneumatic or hydraulic means of power giving it further avenues for growth. A great example of this is the Ryobi lawn and garden care line, which now has the largest cordless lawnmower line-up in the industry (19 and counting)! This product suite has been so wildly successful that Techtronic is building a new factory in the US just for lawnmowers. As further evidence, Home Depot ceased business with EGO last year, the company who pioneered battery-powered lawnmowers.
Techtronic is positioned with valuable technology in a world that is constantly moving towards electrification and is often referred to as the Tesla of the power tools industry (the key difference being a long operating history of strong profitability). The ability to expand into new applications with this technology opens up further growth opportunities. This point was reaffirmed by the CEO during the recent half year results on August 11th, where sales grew 52%:
"Our high-speed new product machine allows us to expand the market and capture market share, while we continue to improve gross margin to record levels."
A recipe for success
Techtronic possesses many of the traits we look for in our portfolio companies at Aoris; it has a leadership position in an attractive market that is expanding, is continually reinvesting back into R&D, and has the ability to capture future expansion opportunities stemming from its battery technology. For these reasons, we believe there are many years of durable, profitable growth ahead for Techtronic.
Never miss an update
Enjoy this wire? Hit the 'like' button to let us know. Stay up to date with my current content by
following me
below and you'll be notified every time I post a wire
Welcome to Livewire, Australia's most trusted source of investment insights and analysis.
---
To continue reading this wire and get unlimited access to Livewire, join for free now and become a more informed and confident investor.
---
---
Born and raised in the New England region of NSW, Ty is a proud Kamilaroi man. As an analyst at Aoris, he researches market leading and high-quality global businesses.
........
All data sourced from FactSet and Aoris analysis. Views published in this wire do not constitute investment advice.
---
Born and raised in the New England region of NSW, Ty is a proud Kamilaroi man. As an analyst at Aoris, he researches market leading and high-quality global businesses.
Expertise
Born and raised in the New England region of NSW, Ty is a proud Kamilaroi man. As an analyst at Aoris, he researches market leading and high-quality global businesses.
Expertise