What does the future hold for LICs and LITs?
---
The listed investment company (LIC) and listed investment trust (LIT) market in Australia has been growing steadily, with its total market cap up nearly 12 per cent over the past year to $42.3 billion and the number of listings rising nearly 6 per cent. However, this remains just a fraction of the unlisted funds market.
At the coal face of the growth in listed investments has been Chris Donohoe, a funds management veteran and the founder of Seed Partnerships, a corporate advisory firm specialising in LICs and LITs.
The firm has been involved in bringing names like VGI Partners, Gryphon Capital, Antipodes, Plato and L1 Capital to the ASX. It has also been the pro bono corporate advisor for Future Generation Global and Hearts and Minds.
I recently spoke with Chris about where he sees the market for LICs and LITs headed and what he considers the ingredients for a successful listing.
(Source: ASX)
What makes a successful listing?
Donohoe is keenly aware of the essential ingredients that go into making a successful listed investment vehicle, as well as what makes it a good experience for the investor.
"To me, the greatest listing is providing a manager with the ability to close their strategy within a final raising in a listed investment. If that meant there were $500 million of capacity in an existing strategy and the listed investment IPO raised $600 million and didn't take the last $100 million – left some bids on the table – then you would have an event where scarcity would bring more bids than offers into the screen aftermarket," he says.
"Then you would have a fund manager investing a finite piece of capital and being able to perform over the long-term without the concern of fund flows".
"If that fund manager then does perform and the share price trades in line or above its NTA (net tangible assets), then that's a successful raising."
Donohoe explains that for equity fund managers there are three attributes required for a successful listing. The fund manager must possess elite skill, have proven an ability to outperform and be entering a phase of maturity where they are seeking to close funds to new flows. 
In the income space, Donohoe says the closed end nature of LICs and LIT makes them a superior structure than traditional trusts. We have already seen a number of local outfits including Perpetual, Metrics, Qualitas and Gryphon list alternative income vehicles. Donohoe says it won't be long before offshore managers come to the ASX.
'There are currently loads of global credit managers exploring a listing on the ASX, and we seem to be meeting a new one almost every week or two – they are chasing us to meet. Given how competitive the environment is, I think it points to a time where only the absolute elite will actually get to list their strategies; firms like Guggenheim and KKR – we are chasing them." 
Going forward Donohoe says the quality of manager and the scale of the listing will be key determinants on whether an LIC or LIT makes it onto the ASX.
"I think first and foremost listed investment companies and trusts will only be executed in the future – and have been in the last couple of years – by the elite fund managers, those who can attract the attention of a very large broking syndicate and that can raise a meaningful amount of capital." 
"They are managers who can seriously outperform without leaning on a benchmark, whether that be an income, an equity or an alternative."
Discounts and Premiums - scale matters
The fact that these vehicles can trade at deep discounts and premiums is one that divides investors. There is no doubt that it adds a layer of complexity, but it does also offer an additional source of potential returns. Donohoe says that under the unit trust structure, there are often large redemptions at the bottoms of markets and huge applications at the top of markets, which creates for a poor tax situation for investors.
But under the listed investment structure, the share price trades around the NTA. What that means is that the manager has a consistent level of funds under management and isn't necessarily impacted by the state of the market.
"For the investors who stay in there, it's a better result for them, whereas in the unit trust space your after-tax return is affected by people who come and go," Donohoe says.
"For people who end up selling a listed investment trust or company at a discount, that's not good, but there are plenty that buy at a discount and ride it out, and sell at a premium. They pick up on both sides of the trade: the NTA growth and the discount erosion."
Donohoe is also quick to point out that the size of a given LIC or LIT is a key determinant of whether the vehicle trades at a discount or premium. He says that from the moment he started studying the listed investment market, the one thing he saw as the clear game breaker as to whether a vehicle traded at a premium or a discount was size.
He estimates that when looking at the overall market, it's pretty clear that vehicles under $200 million tend to trade at a discount and those that are at $500 million and above tend to trade at a premium.
"Unfortunately, there are a lot of smaller vehicles. That's why, we at Seed Partnerships, we want to raise $500 million in a vehicle. That's the right amount of money that you should raise to have certain levels of liquidity and also have a size that gets attention and therefore typically trades at a premium or at NTA," Donahoe says.
"That size … is the biggest determinant whether you trade at a premium or a discount."
Donohoe also points out that consistency of income payments also plays a significant role in keeping a listed vehicle trading at or close to NTA.
"That isn't something that we just learned because we started to list a few income structures in Australia – that is something that we've studied in the UK markets and that's been prevalent for some time," he says.
"It's really starting to play out here as income funds are being listed."
VG1 – A game changer for investors
It is also Donohoe's belief that the listing of ASX:VG1 by VGI Partners in September 2017 was a watershed moment for the listed investment market. Historically, investors were the ones who covered the associated costs of listing an investment strategy. VGI Partners took the progressive step of covering these costs.
"That made the listed markets much more shareholder-friendly. It's made the structures simple rather than complex … To be honest, it's one of the best things that's ever happened."
According to Seed Partnerships, VGI Partners established a 'New Normal'. The new normal, ever since, has been that the fund manager pays both upfront and ongoing costs. This means that the NTA upon listing is equal to the amount of capital committed.
"It is really pleasing to see the listed markets seek to erode old ways and move forward with more shareholder-friendly terms, and this is largely self-regulated. So we take our hats off to the market for that, and we hope it continues."
Consider the alternatives
There are several interesting trends that investors can look to in the listed investment market down the track, as larger broking syndicates seek to conduct more well-coordinated, sizeable IPOs at a lower frequency.
If bigger really is better, then investors can expect LICs & LITs to trade closer to their NTA. But perhaps what investors will be looking forward to most is the added diversification on offer from future issues, with the opportunity to not only get further income but to also get exposure to alternative investment strategies.
One such issue is the multi-strategy Regal Investment Fund LIT, managed by alternatives investor Regal Funds Management.
Regal's desire is for the fund to be the "leading alternative investment vehicle listed on the Australian Securities Exchange". The LIT is hoping to appeal to those investors who are seeking alternative investment strategies in order to diversify their investment portfolio.
Regal has said it will foot the bill for the fund's establishment costs, while also committing to pay a number of the fund's ongoing operating costs that would normally be paid out of the assets of the fund including ASX listing fees, ASIC lodgement fees and any fees charged by the fund's administrator.
Donohoe doesn't shy away from saying that Seed Partnerships has been chasing Regal since he set up his firm. 
"If you're looking for who to partner with, when you're looking at alternative investments in Australia … especially if you're looking at doing a multiple-strategy product across alternatives, there's nobody else apart from Regal," he says.
"In my opinion, they are the number one pick by a country mile."
Donohoe believes there is wisdom in shareholders investing in a product where the manager has sought to construct a product that seeks to reduce the beta and equity correlations, and which has also meaningfully outperformed equity markets.
"That's exactly what this product does. It seeks to remove strategy concentration, by accessing multiple alternative products to achieve diversification."
"I think that's what the great listed investments are heading towards. Managers with limited capacity that can generate alpha without having to rely on the beta of the market."
Donohoe is also effusive in his admiration for Regal chief investment officer Phil King, who he says has no trouble backing his own investments. 
"As far as people who eat their own cooking, he's got to be right up there … in this listed investment trust, he's certainly doing that as well. I'll take my hat off to him for that."
Marquee players in your starting line-up
When asked about what steps he saw the listed investment market taking in the future, Donohoe's obvious love of Australian football codes leads him to conclude with an appropriate analogy.
"If you think about who's coming to market, I think the fund managers … who are not well-known, they all start out with an open-ended unit trust. Over time, as they get better known and become better managers, they start to think about what they could do outside of that," he says.
"I think the passive market, the ETF market, that market where you have a market maker, that is a first-grade event to put that together. The listed investment company – they're really your marquee players. I think that's a reasonable analogy.
"You just cannot put a big broking syndicate together and get $500 million in one IPO, if you're not a marquee player. I think that's the restrictive bit for people who want to come and list. Are they the top 1 per cent of fund managers?"
"If you're not, probably don't try."

---

Follow James Marlay's wires
---
---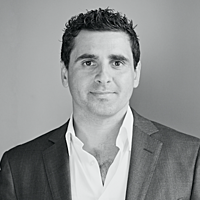 Co Founder
Livewire Markets
Livewire is Australia's #1 website for expert investment analysis. We work with leading investment professionals to deliver curated content that helps investors make confident and informed decisions. Safe investing and thanks for reading Livewire.
Expertise