The next twelve months for investors
---
What does the new financial year hold for investors? We asked a panel of nine respected managers from across the markets for the 5 key issues for FY19. Read on for the key points of their analysis on LICs, small caps, big caps, income, fixed interest, growth, global, Asia, and macro. 
Discussing the large, and fast-growing LIC sector, Daryl Wilson from Affluence highlighted one strategy for avoiding Labor's franking credit grab. He also looked at the future pipeline of LIC listings, investing in counter-cyclical LIC's and underperformers, and being wary of those trading on a premium. Read more. 
Steve McCarthy, DMX Asset Management: Small Caps
Looking at the next 12 months for small caps, Steve McCarthy at DMX Asset Management discusses the earnings upgrade cycle, the impact on the Royal Commission on small cap financials, the acceleration of disruption, increasing M&A, and a focus on leverage, and uses a number of company examples to illustrate his points. Read more. 
Jason Teh, Vertium AM: Yields traps
Holding a stock that cuts its dividend is a painful process for holders, and Jason Teh from Vertium asks if there any more yield traps on the horizon in FY19? He considers the three drivers for a dividend cut, before then nominating one of the big banks as the next candidate, and asking if there is more pain coming for Telstra. Read more.
Geoff Wood, Morphic Asset Management: Global market
There is a strong momentum in interest in investing globally, and Geoff Wood at Morphic wrote an excellent summary of the key issues for Australian investors investing offshore. He touched a potential signal for a market top, which sectors to be in, why you should expect volatility, where the AUD is going, and why politics matter more to markets now. Read more. 
Troy Angus, Paradice Investment Management: Macro 
You only need to think back a few months to when bond yields suddenly jumped 50 basis points for a reminder that equity markets are at the mercy of macro. In this great wire, Troy Angus at Paradice highlights the 5 biggest macro trends to monitor. He discusses the trajectory for rates, and asks at what level they are an impediment to equities. He also questions the global growth momentum, if geopolitics poses a threat, and if oil prices keep climbing. Read more.  
Mary Manning, Ellerston Asian Investment: Investing in Asia
On the subject of investing in Asia over the next 12 months, Dr Mary Manning, Portfolio Manager of Ellerston Asian Investment, wrote that: Looking forward to FY19, there are 5 critical questions that will determine the path of equity markets in Asia:
Will there be a liquidity driven sell-off in Emerging Markets (EM) similar to the Taper Tantrum in 2013?
How will the US-China trade war play out?
Will there be any surprises in the upcoming elections in Indonesia, India, and Thailand?
Will Asian mega cap tech stocks continue to provide market leadership?
Will the listing of Chinese unicorns meet expectations?
Hugh Dive, Atlas Funds Management: Domestic market
Looking more broadly at the Australian market, Hugh Dive at Atlas Funds Management makes the case that FY19 is a time to get your house in order, given we are likely at the tail end of the bull market. He also discusses late stage IPO's, the implications of the Royal Commission, sounds a warning on the resource sector, and discusses what rising rates mean for equities. Read more. 
Marcus Tuck, Mason Stevens: Growth thematics
Looking at credible growth thematics at the global level, Marcus Tuck at Mason Stevens looked at Chinese tourism, Social networking, Electric Vehicles, and an emerging niche commodity theme with an Australia small cap exposure. Read more. 
Stuart Dear, Schroders Australia: Fixed income
A common theme through many of these outlooks is the impact of rising rates. In the last installation of this FY19 series, we asked Stuart Dear at Schroders what he considers the big questions for fixed income investors in FY19. He covers a number of points, including how high will bond yields go, and making the case that rising rates make fixed income more valuable. Read more.
You can also access the full list of wires in this outlook series here. 
---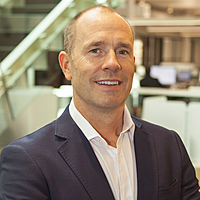 Alex happily served as Livewire's Content Director for the last four years, using a decade of industry experience to deliver the most valuable, and readable, market insights to all Australian investors.
Expertise