What's happening in markets? Thursday 31 January
---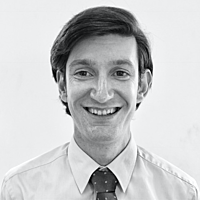 Patrick Poke
Livewire Markets
Fed takes about-turn on rate rises and signals "patient" approach - markets rallied in response; apartment fire sale in Sydney as housing downturn takes its toll - UBS says Mirvac stands to lose the most; and Howard Marks' latest memo. Here's what's happening in markets today. 
What I'm reading
Huge shift in Fed policy drives market rally
Everything from US stocks, to industrial metals, and even gold rallied as the Fed made major changes to its policy outlook statement. The team at Sprott have been predicting this for some time, and recently laid out what it could mean for gold here. 
Fire sale in Sydney apartments
A property devleoper in Sydney went into receivership recently, resulting in 61 brand new units in Epping being sold via a fire sale by receivers. Separately, UBS analysts have said that Mirvac is the developer most at risk by the downturn. 
Howard Marks gives readers a dose of reality
In Marks' latest memo, he discusses tariffs; the rise of populist, anti-capitalist sentiment; and explains the tax system in beer. 
Stocks to watch
Freelancer (FLN) released their Q4 update which showed increases in cash receipts and marketplace activity up 8% and 30% respectivly
A huge number of oil, gas, and mining/exploration firms released their quarterly updates today as the end of month cut-off fast approaches. Some of the bigger names include Infigen (IFN), Origin (ORG), Beach Petroleum (BPT), and Fortescue Metals Group (FMG) 
Collection House (CLH) announced the acquisition of Receivables Management (NZ)
Afterpay competitor, Splitit (SPT) listed on the ASX earlier this week after raising an IPO at 20c a share. The stock has been up by large amounts every day since listing, and looks like it will open up again today. Splitit is discussed briefly here. 
Key market data
ASX Futures: 5846 (-0.26%)
AUD/USD: 0.7243 (+1.21%)
ASX200: 5,886.70 (+0.21%)
S&P 500: 2,681.05 (+1.55%)
China A50: 11,194.69 (-0.69%)
Australia 2-yr bond: 1.840 (-1.50%)
Australia 10-yr bond: 2.212 (-1.56%)
US 2-yr bond: 2.510 (-2.29%)
US 10-yr bond: 2.678 (-1.27%)
Gold (USD/oz): 1,320.10 (+0.86%)
Copper (USD/lb): 2.776 (+1.87%)
Brent Oil (USD/bbl): 61.67 (+0.57%)
62% Iron Ore (USD/t): 83.95 (+4.61%)
Upcoming releases and events
Private sector credit is released today at 11:30am
European GDP and unemployment data is released overnight Sydney time
US unemployment data is released early Saturday morning Sydney time.
Never miss an update
Stay up to date with my morning notes by hitting the 'follow' button below and you'll be notified every time I post a wire.
---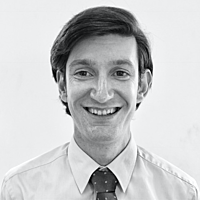 Managing Editor
Livewire Markets
Patrick was one of Livewire's first employees, joining in 2015 after nearly a decade working in insurance, superannuation, and retail banking. He is passionate about investing, with a particular interest in Australian small-caps.
Expertise
No areas of expertise