What the election means for infrastructure
---
The election has been run and (nearly) won. Although for some it's an unexpected result, now it's time to move forward – but what will this mean for infrastructure?
The LNP victory is a positive for business generally and infrastructure more specifically. It is good for business as it will help to build and maintain confidence in the economy, which may have been threatened had a highly reformist, high taxing Labor administration taken office. As an example of this, the credit rating agency Fitch has come out this morning and confirmed Australia's AAA credit rating – as strong as you can get.
The LNP victory is also a positive for infrastructure investment, both public and private, for two reasons.
Firstly, it means any existing projects under development will not be cancelled as a result of a new government coming in and realigning the infrastructure spend program to projects promoted during the election. We have seen these types of project cancellations/variations at a state level on several occasions over the past decade.
Secondly, it means the infrastructure investment program outlined in the LNP Government's April 2019 Federal Budget remains wholly intact. This was a very strong investment agenda – some of our key observations from that are below.
All infrastructure spending is good infrastructure spending. Firstly, it lays the ground work for a pool of future privatisation candidates once the assets are fully developed. Secondly, investment into the nation's infrastructure improves the economy's 'arteries', aiding economic growth and leading to improved patronage on other, including privately owned, infrastructure assets.
Potential future (on project completion) privatisation candidates from the 2019 Budget include the:

$5.3 billion Western Sydney Airport (the 'Nancy-Bird Walton Airport') – which will be Sydney's second major airport and is an obvious candidate for privatisation. Airports have been privatised all over Australia and indeed all over the world;
$9 billion Melbourne-to-Brisbane Inland Rail & the $2 billion Melbourne-to-Geelong Fast Rail – depending on the economics of these projects they are possible candidates for privatisation. The inland rail will be principally freight and there are freight oriented private railways all over the world; and
$0.8 billion Gateway Motorway Extension in Brisbane: Transurban already runs tolled motorways in Brisbane and this is a logical extension.
---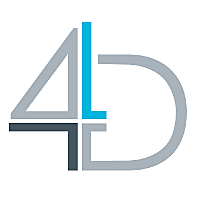 4D Infrastructure is a boutique asset manager investing in listed infrastructure companies across all four corners of the globe. It was established in partnership with Bennelong Funds Management in April 2015.
Expertise