What the fundamentals tell us about property opportunities in 2020
---
An improving economic backdrop in developed countries is positive news for direct property markets. Moderately growing economies, combined with healthy fundamentals and low interest rates, indicate listed property sector valuations will remain at current levels. Publicly traded landlords continue to take advantage of robust capital markets through equity issuance and selling non-core assets to further improve the quality of their portfolios.

Wage growth to benefit the residential sector in the UK and US
Low unemployment continues to drive wage growth in economic powerhouses such as the US, Germany and the UK, where unemployment has fallen to a 50 year low. Apartments in the UK are forecast to experience solid rental growth throughout 2020. Strong tenant demand is driven by healthy fundamentals, the falling home ownership rate, technology, urbanisation, demographic and cultural change. In even better news for the UK property market, there is increased certainty surrounding Brexit, which may see business capex flourish in 2020 and 2021.
The benefits of strong employment growth are also being seen in the US, where apartment and single family housing in the sunbelt region are also expected to deliver continued rental growth.
Competitive consumption benefits logistics assets
Household fundamentals remain solid with consumption elevated in many developed countries. At the same time, retail property is under major pressure globally. Online retail sales continue to gain market share, putting stress on shopping centre foot traffic and sales, particularly in the UK where market rents and occupancies are under significant pressure.
We are expecting robust tenant demand for logistics assets in 2020 as etailers, retailers and wholesalers invest heavily in improving supply chains. Speed to market is imperative as technology continues to drive ecommerce and helps to counter the deflationary impacts of an increasingly transparent marketplace with ease of price comparison. Logistics building occupancy costs of approximately 4% are still a very small proportion of total supply chain costs, allowing for significant market rental growth over time.
Office market fundamentals are varied
Co-working had been a significant driver of net absorption in markets such as New York and London over the past few years. This demand is now likely to wane given office landlord caution about tenant covenant quality as a result of WeWork's woes. An offsetting factor on the positive side is that the slightly better outlook for growth around the world supports traditional office demand. We are expecting office market rental growth to improve in London in 2020 and continue to be strong in Barcelona, Madrid, Paris, Amsterdam, the major German cities, Seattle, San Francisco, Los Angeles, Tokyo and Melbourne.
Stay connected to the world's most important property markets
Investors looking for exposure to property markets can invest directly, or access new sectors and emerging niches of the property market through securities. Stay up to date with our latest insights by clicking the 'follow' button below.  
---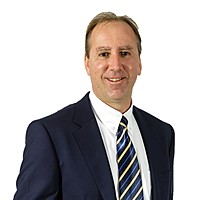 Head of Global Property Securities
First Sentier Investors
Stephen is responsible for First Sentier's domestic, Asian and global property securities portfolios. Prior to joining in 2012, Stephen founded Perennial Real Estate Investments, building the largest real estate securities boutique in Australia.
Expertise