What to hold and what to fold if markets take a tumble
---
On a recent visit to Sydney we spoke with Vivek Bommi, Senior Portfolio Manager at Neuberger Berman, about the types of companies that he is most comfortable holding in an environment of low or slowing growth. Bommi explains that cable companies globally possess many of the attributes that he values from a high-yield investment perspective.
These are companies with high free cashflow, a very repeatable business model and not a lot of competition. Those are the types of businesses we like investing in.
In this short video he shares a few examples of cable companies that passed his filter and outlines the sectors that he is avoiding right now. We also asked him to share what he believed could be a catalyst to drive markets lower.  
Neuberger Berman's Global Corporate Income Trust (ASX:NBI) was listed on the ASX in September 2018 and provides investors with exposure to the high yield bonds of large and liquid global companies.
For more information about NBI and how this investment solution can provide stable and consistent income, as well as diversification, please visit www.nb.com/nbi
Disclaimer
Equity Trustees Limited ("Equity Trustees") (ABN 46 004 031 298, AFSL 240975), is the Responsible Entity for the NB Global Corporate Income Trust ("NBI"). Equity Trustees is a subsidiary of EQT Holdings Limited (ABN 22 607 797 615), a publicly listed company on the Australian Securities Exchange (ASX: EQT).
This publication has been prepared by Neuberger Berman Australia Pty Ltd (ACN 146 033 801) ("NB Australia") to provide you with general information only. In preparing this publication, we did not take into account the investment objectives, financial situation or particular needs of any particular person. It is not intended to take the place of professional advice and you should not take action on specific issues in reliance on this publication. Neither NB Australia, Equity Trustees nor any of its related parties, their employees or directors, provide any warranty of accuracy or reliability in relation to such information or accepts any liability to any person who relies on it. Past performance should not be taken as an indicator of future performance. You should obtain a copy of NBI's Product Disclosure Statement before making a decision about whether to invest in this product
---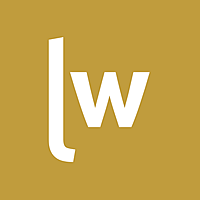 Livewire Exclusive brings you exclusive content from a wide range of leading fund managers and investment professionals.
Expertise