What to own if the market closed for five years
---
Five years is a long time in financial markets. Five years ago, the ASX 200 was just hitting 5,000 points for the first time since Lehman's collapse, US stocks were being "whipsawed" by instability concerns in Italy, and Dick Smith Electronics was getting ready to debut on the ASX.
Over long periods like this, Nick Griffin, Chief Investment Officer at Munro Partners, says it's earnings growth that's most important. "Valuations will mean-revert – they'll always move around. In the long run, earnings growth will ultimately drive the great winners of the future."
Finding earnings growth means finding the biggest total addressable market, and today, that belongs to Amazon. In this short video, Griffin explains why he expects to see two key areas of Amazon's business grow by multiples in the next five years.  
Key points: 
Very few stocks win in the long term, and earnings growth drives these great winners of the future
Amazon has the largest opportunity in retail, and another huge opportunity in cloud computing
Amazon's entry to Australia may have been unsuccessful, however, Prime is the key to their success, and this has not launched in Australia
Launching Amazon Prime would require build two or three billion-dollar distribution centres in Sydney and Melbourne. It will be impossible to miss when it comes
The Amazon experience in the USA, UK, and Europe is completely different to what we're offered here. 
Munro's investment philosophy focuses on the simple task of identifying and investing in companies that have the potential to grow at a faster rate and on a more sustainable basis than the peer group. For further insights from the team, please visit their website
---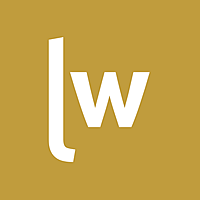 Livewire Exclusive brings you exclusive content from a wide range of leading fund managers and investment professionals.
Expertise