Where do Australia's top female fundies invest?
---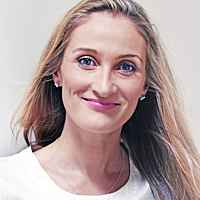 Bianca Hartge-Hazelman
Financy
In a six-year study published in 2012, Credit Suisse* found that companies with female board representation tended to outperform those with no women.  Such research has been added to, and debated, but as a result, diversity is now considered an important consideration among research teams and recently the creators of certain exchange traded funds.
It's thought that greater gender diversity in executive ranks helps to expand perspectives, talent pools, builds a more progressive corporate image in the eyes of a consumer and leads to less staff turnover – factors that all help to feed into corporate stability. 
What are your top stocks/sector picks?
Three Australian infrastructure stocks we favour
Sarah Shaw, Chief Investment Officer, 4D Infrastructure
I run a listed infrastructure Fund, so my sector calls are within the global infrastructure space – quite a narrow arena. Put simply infrastructure provides the basic services essential for communities to function and for economies prosper. For us, this equates to the publicly listed owners and operators of essential services such as your power, water and gas utilities and user pay assets being toll roads, airports, ports where a user pays for service. In the Australian market, that would be Transurban, Sydney Airport, Infigen Energy.
Within this broad sector, I am currently favoring the user pay assets over the utilities – this is driven by relative valuations but also by a view that we are in a global growth environment – a sluggish one but we are seeing growth and a growth environment favors user pay assets over utilities.
From a regional perspective, as a global investor, I am favoring Europe and the Emerging markets over North America at the moment. This is again driven by relative valuations but also by positive thematics including the emergence of the middle class, as well as macro and sovereign recovery in places like Spain and Brazil.
Credit environment benefits infrastructure & AREITS
Vanessa Thomson, Head of Credit Research, Altius Asset Management
In the current credit environment, my preferred sectors are infrastructure and Australian real estate investment trusts. My preferred listed issuers are Transurban and GPT. Transurban generates inflation-indexed toll revenue on an expanding network of metropolitan roads where traffic, both car, and truck, continues to grow.
GPT is diversified across real estate sectors, conservatively managed and has a strong Balance Sheet. GPT does not invest in residential property so will avoid any direct impacts from overheating of this segment while benefiting from capitalisation rate compression in both office and retail segments.
Can you share three key ingredients for successful investing?
Trust yourself, your team, and the fundamentals
Sarah Shaw, Chief Investment Officer, 4D Infrastructure
 Believe in yourself and the team around you and have conviction in your ideas – this means truly understanding the fundamentals of the companies and countries you are investing in. Use market dislocations to add to or reduce positions standing firm in your views and not chasing the market or ignoring your process – perfect example of this was adding to core positions during Brexit falls. Don't try to be everything to everyone – play to your strengths and expertise and leave the rest to others.
A recipe for investment success
Vanessa Thomson, Head of Credit Research, Altius Asset Management
Process – have a structured and consistent approach to investment decisions
Considered decision-making drawing from a diverse, experienced team
Awareness of randomness and unpredictable events.
Don't lose focus on fundamental principals
Joanna Nash, Vice President – Australian Equities, Blackrock
Coming from a quant perspective, I think the three key ingredients to a successful investment is discipline, objectivity, and diversification.  Sometimes people can get caught up with a stock they fall in love with, and this can often lead to poor decisions about how long to hold the stock.  By having a very structured process, you can avoid some of these pitfalls.  Being mindful and remembering one of the fundamental principles of investing i.e. diversification is something that we can often unconsciously forget.
What investment strategy is likely to do well right now?
Taking advantage of 'Gen Y' trends
Joanna Nash, Vice President – Australian Equities, Blackrock
I think one of the investment strategies that is likely to do well are the ethical and sustainable investment strategies. As more investors are thinking about how their money is invested and what it is invested in, there will be greater attention to these investment strategies. As more money flows in, performance will also improve. This interest is coming across all age groups of investors with the newest investors, Gen Y, being especially concerned by the environmental and social aspects of investing. Companies that are cognisant of these aspects tend to be better managed and higher quality companies which are the ones that tend to outperform in the long term.
Livewire is proud to partner with Financy. We wholeheartedly support Bianca's new initiative to empower women seeking to take control of their financial futures. Check out the Financy website here: (VIEW LINK)
* Access the Credit Suisse research on gender diversity here:  (VIEW LINK)
---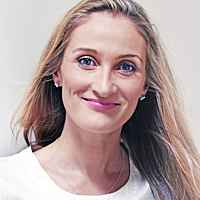 Bianca Hartge-Hazelman is an entrepreneur and journalist who is renowned for her longstanding career covering financial and business news for some of Australia's largest media companies. Her work has enriched publications – such as the Australian...
Expertise
No areas of expertise