Where is the smartphone growth?
---
The growth in smartphones over the coming five years is set to be enormous. The installed base of smartphones is set to more than double from 2.6 billion in 2014 to over 6 billion in 2020. What this means is that, by 2020, 70 per cent of the world's population will have a smartphone – a truly remarkable statistic. Perhaps more interestingly, the share of growth is not at all uniform across regions. In fact, as Ericsson recently pointed out in their Ericsson Mobility Report, almost 80 per cent of smartphone subscriptions added over the coming five years will be from Asia Pacific, Middle East and Africa. (VIEW LINK)
---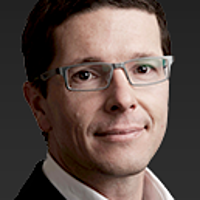 Chief Investment Officer
Montgomery Investment Management
Roger Montgomery founded Montgomery Investment Management, www.montinvest.com in 2010. Roger brings more than two decades of investment, financial market experience and knowledge. Roger also authored the best-selling investment book, Value.able.
Expertise