Where the experts see the best opportunity in biotech
---
The healthcare space stands out given it serves a noble cause: firms are looking to increase standards of living for people everywhere. Australia is fortunate to have an outstanding healthcare sector, housing the second-largest number of listed healthcare companies in the world. 
A subset of the broader healthcare theme and one that Livewire readers have always held a fascination with is biotech; 3 of your top 10 small-cap picks in Mesoblast(ASX: MSB), Avita(ASX: AVH), Polynovo(ASX: PNV) operate in this class.

So, I set out to uncover how to best approach making decisions in an undoubtedly complex and volatile space. 

"Biotech companies' work is a matter of life and death. They produce life-saving and life-prolonging products, which in itself generates curiosity." - Kanish Chugh, ETF Securities
In the first and second parts of this biotech collection, we learnt about the lifecycle of a biotech and the key steps in conducting fundamental analysis. In the third and final part, our experts will discuss the allure of biotech stocks and the core stock/theme they are keeping an eye on. 

Responses from:
The sector synonymous with opportunity
Dr Bianca Ogden from Platinum Asset Management
Biotech is exciting and can be headline-grabbing. Many investors like the thrill of playing the catalyst game and gloat about the "10-bagger they discovered". Don't be fooled by heart-warming stories though, and don't fall for "the platform is de-risked" phrase, there is no such thing as risk-free drug development! Everything comes with a risk until it is approved, and from there it subsequently relies on successful commercialisation.
As long-term investors in the sector, we are prepared for the ups and downs, which means providing capital at various stages of a company's journey. Nobody in this sector is immune to failure. We like to invest early on, when companies are off the radar screen or everyone is too worried about it being an "unproven technology".
The opportunities in this sector are vast. We expect that the drug discovery process will undergo immense changes in the coming decade, as will diagnostic and laboratory tools. Synthetic biology will gain speed and we expect to see continued rapid growth in the amount of genetic data.
Expert tip: Alkermes (XNAS: ALKS)
I like protein engineering companies, particularly in the cytokine field. We know that cytokines are key signalling molecules of our immune systems. They are required for our immune system to fight against a tumour. Unfortunately, the side effects can be an issue when administering it to someone, so there has to be some clever engineering that only allows it to work at the site of the tumour. While this is not an easy challenge, there are now companies making good progress on that front.
US-listed biopharmaceutical company Alkermes (XNAS: ALKS) is one of these, albeit it is not really known as an oncology company. 
Its expertise lies in drug formulation and therapies for central nervous system (CNS) diseases such as schizophrenia, depression and addiction. They are very good at formulating drugs to make the drug stay around longer. However, in recent years, Alkermes has been expanding into oncology through its work on the interleukin-2 fusion protein. IL-2 does work as an anticancer drug – but it is just too toxic to use. Alkermes has done some interesting engineering and is now testing it in clinical trials in a variety of cancer indications; some early signs of activity have been observed. It is early days, but the valuation is reasonable given they have an established CNS disease franchise and hence have sales. 
The intersection of profit and purpose
Claire Aitchison from Independent Investment Research
I liken early-stage biotech companies to mining exploration companies. Companies in both sectors are looking to strike "gold". Obviously, there are some key differences between the two sectors, primarily the end use of their products, however, biotech companies are seeking to find the technology, drug or device that will lead to the next generation of treatment. 
For those companies that are successful in their endeavours there is a chance to generate outsized returns. That combined with the potential outcome of improving or saving people's lives can provide for an attractive investment thesis.
Opportunities within the sector lie with those companies that have compelling products in a significant market, such as cancer treatments. However, with a large market comes significant levels of competition, so another area to look can be a company with a compelling product in a niche area of the market where very few or no other companies are developing or advancing products.
Expert tip: "Companies developing cancer treatment"
There's not one particular stock that I am necessarily watching but more so themes in the market. For example, with an ageing population and people living longer, diagnostics are going to play an increasing part in the detection and particularly the early detection of diseases. Detecting diseases early can take a huge burden off the health system and provide for improved outcomes for patients. Another example of a segment to watch is companies developing cancer treatments. Cancer is the second leading cause of death globally and a number of companies are looking to develop treatments to improve survival rates for cancer patients. In particular, companies developing treatments in the immunotherapy segment. However, investors need to be selective when choosing investments in this space as it is a competitive market and the company needs to be developing a treatment that differentiates itself from competitors.   
Riding the COVID-19 boost
Kanish Chugh from ETF Securities
Biotech companies' work is a matter of life and death. They produce life-saving and life-prolonging products, which in itself generates curiosity. But their work has also become more visible recently thanks to the intense media coverage of coronavirus vaccine development. The blanket coverage has meant that three obscure biotech companies – BioNTech, Novavax and Moderna – which were previously known only to medical specialists, have become household names.
Adding to this has been the strong returns the sector has generated for investors. The past 10 years, biotech companies have comfortably beaten both the S&P 500 and the global healthcare sector. When returns are strong, investors take notice. 
Expert tip: S&P Biotech ETF (ASX: CURE)
Biotech stocks are historically more volatile than the market average. Many investors can find high volatility uncomfortable. Picking startup biotech stocks is especially risky and has been likened to buying lottery tickets. We believe that investors are best served by diversifying and buying a broad range of biotech companies, rather than trying to pick winners. As such an index approach can be considered such as the ETFS S&P Biotech ETF (ASX: CURE).
For this reason, investors may wish to check with a licensed professional whether biotech investing suits their risk profile. 
Conclusion 
We have had the whole smorgasbord of options when it comes to getting exposure to biotech:  particular companies, industry themes and an ETF. Healthcare is a continually evolving industry, so diligence is essential. Follow trial results, consider competitors and pay attention to the emerging trends. 
Overarchingly, make sure you can understand and appreciate the solution a company is looking to create - this can help bypass the initial complexities. The industry epitomises the high-risk, high-reward adage, but now we can see there are steps you can take to reduce the need to take unnecessary risk. 
That concludes our 3-part collection. Make sure to check out parts 1 and 2, where we unpacked the lifecycle of a biotech as well as an essential checklist for screening them. 
Stay up to date with future articles
Make sure you "FOLLOW" my profile to be notified of my future coverage.
If you enjoyed this series, please click like and comment below the biotechs you have on your watch lists and what drew you to them.
........
Livewire gives readers access to information and educational content provided by financial services professionals and companies ("Livewire Contributors"). Livewire does not operate under an Australian financial services licence and relies on the exemption available under section 911A(2)(eb) of the Corporations Act 2001 (Cth) in respect of any advice given. Any advice on this site is general in nature and does not take into consideration your objectives, financial situation or needs. Before making a decision please consider these and any relevant Product Disclosure Statement. Livewire has commercial relationships with some Livewire Contributors.
---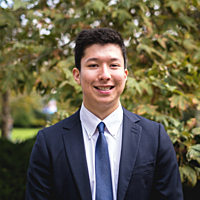 Content Editor
Livewire Markets
Angus is a Content Editor at Livewire Markets. He has previously interned in the Global Investment Research division at Goldman Sachs, covering resources and small caps.
Expertise