Where to invest if inflation takes off
---
With inflation over 6% in the US and at 3% locally, investors could be forgiven for worrying about what it could do to returns. But as Jasmin Argyrou from Credit Suisse points out, investors need not fear inflation – assuming they have exposure to equities in their portfolio.
"Inflation is generally a positive for equity markets because it's a positive for earnings growth… When inflation rises, and inflation expectations rise, profit margins improve, earnings improve, and that goes with equity market performance."
It's not all good news though, inflation can eventually become a problem. However, Argyrou says we're nowhere near that level currently.
In this short video, she explains Credit Suisse's outlook for inflation, and how they're positioned as a result. 
Learn more
Credit Suisse Private Banking specialises in asset diversification, holistic wealth planning, next generation training, succession planning, trust and estate advisory, philanthropy. For more information on how we can help you achieve your financial objectives, hit the contact button below, or follow me for our latest fixed income insights.
---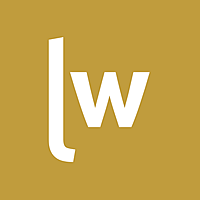 Livewire Exclusive brings you exclusive content from a wide range of leading fund managers and investment professionals.
Expertise