Who's Afraid Of The Big Bad Bear?
---
Most experts (and their clientele) don't like to hear the word "bear", but is it smartest to stick one's head in the sand and ignore that a new bear market has gripped financial markets? I'd like to drop that silly -20% rule and instead argue Australian equities have been in a bear market since mid last year. Certainly, once you agree to this view, share price falls for BHP Billiton, Woodside, Santos, Telstra and the banks makes a lot more sense. But what about CSL? ResMed? Sydney Airport? Blackmores? Clearly, the bear market is separating the wheat from the chaff. Not every stock is equal. My view on past, present and outlook: (VIEW LINK)
---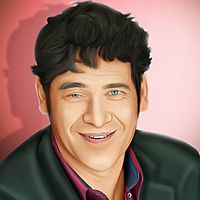 FNArena is a supplier of financial, business and economic news, analysis and data services.
Expertise