Whopping cash generation for years to come insulates lithium stocks against market wobbles
---
The ATMs of the mining sector look set to continue spitting out cash for at least another three years. This bumper outlook is flowing through to juniors like Kairos. Plus, Rex earns a big tick from Goldmans in its copper report and the word is FMG may have a copper find in South Australia.
The ASX lithium sector was again pretty much impervious to this week's share market shakedown in response to US inflation/interest rates fears.
For good reason too.
On Bell Potter figures, the spodumene concentrate price moved from $US1,102/t in 2021 to $US4,706/t in the first half of this year, with the spot price currently at $US6,750/t.
For the finished product of lithium carbonate, prices have moved from $US16,155/t in 2021 to $US65,841/t in the first half, with spot prices currently sitting at $US73,500/t.
The reasons for lithium's price strength, and the dramatic upwards shift in the value of the ASX lithium stocks, are well known.
If there has been a shift in sentiment, it is around whether it might be time to be lightening off exposure to the sector.
Not so, based on the lithium price and stock price expectations from analysts (other than Goldman Sachs, which needs to win back credibility as a forecaster in the sector).
Consensus is for lithium prices to remain strong for the next three years before a gradual tapering off to long-term expectations of $US1,200/t for spodumene and $25,000/t for lithium carbonate.
Distil it all down and its means massive $2 billion-plus annual profits for at least the next three years for a stock like Pilbara (PLS) based on Macquarie figures, and a roaring start to life for development projects like Liontown's (LTR) Kathleen Valley.
The continuing boom conditions have also been firing up interest in the juniors with lithium exposure.
One of those, Kairos (KAI), was mentioned here on July 29 as it was about to release first assays results from its Lucky Sump discovery in the Pilbara.
It's called Lucky Sump because the pegmatite was encountered next to the company's Mt York gold deposit during some routine earthmoving work.
Kairos was trading at 2.6c at the time and has since marched higher to 4.7c after confirming on August 1 the hidden pegmatite was of the spodumene-bearing pegmatite type, with high-grade assays of up to 1.9% lithium to boot.
That Lucky Sump is all of 4km from Pilbara's (PLS) world-class Pilgangoora lithium operations makes the discovery all the more interesting.
As the stock moved though 4c a share earlier in the week, it attracted a speeding ticket from the ever-alert ASX.
Kairos noted that it was about to start follow-up drilling at Lucky Sump. And oh, by the way, the company had recently increased the gold resource at Mt York by 26% to 1.1Moz at a handy grade of 1.23g/t.
Copper/Rex Minerals
Goldman Sachs is still in the doghouse as far as the ASX lithium sector is concerned after its dumb May call that the lithium boom was "over for now".
Lithium stocks tanked 15-20% at the time but have regained the lost ground and more as lithium prices, in either the spodumene concentrate or lithium carbonate/hydroxide form, have powered ahead.
But as much as it upset the lithium sector, Goldmans has been going out of its way to pump up the copper sector. Its latest iteration of its bull call on copper came in its most recent edition of its global Top 50 Copper Projects report.
All of the big names are represented. But the name that caught the eye was Rex Minerals (RXM). It was the only Aussie junior to make the cut on the strength of its Hillside copper-gold project on South Australia's Yorke Peninsula project.
Rex was said to be one of the small cap companies that hold "high quality copper growth projects" inside the Top 50 projects.
A final investment decision on Hillside's development is planned for the December quarter, subject to financing being completed.
It ranks as one of the biggest copper resources out there at 1.96Mt (reserves of 1Mt) and comes with the benefit of a gold resource of 1.45Moz.
A initial operation producing 35,000t of copper and 24,000oz of gold annually from circa 2024 is the plan.
As mentioned by Rex's executive general manager Peter Bird at this week's mining conference in Beaver Creek, Colorado, BHP's recent spurned $8.4 billion bid for OZ Minerals (OZL) tells us "people are positioning themselves for copper metal inventory".
The same could be said about the strategy behind Rio Tinto's $US3.3 billion bid for the minorities in Canada's Turquoise Hill, the 66% partner and operator of the Oyu Tolgoi copper-gold mine in Mongolia which is being expanded underground at a cost of $US7bn.
Rex itself has lots of copper for a company with a $130m market cap, of which as much as $100m could be attributed to its Hog Ranch gold project in Arizona in a good week for the gold price.
In its Top 50 projects report, Goldmans suggested a marginal incentive price of $US5.90/lb would be needed to solve the 8Mt supply deficit in copper by the end of the decade. Copper is currently around the $US3.60/lb mark.
"While supply growth appears muted from 2024, demand is likely to accelerate given the push towards a low-carbon economy and growing green copper demand," Goldmans said. That is in keeping with what BHP has been saying i.e. copper demand will "take-off" in 2025.
Funny thing is that the BHP call has a lot to do with why it won't be getting OZ and its Prominent Hill and Carrapateena copper-gold mines in South Australia with its first approach of $25 a share.
Fortescue:
Talking about copper in South Australia, the industry drums are relaying that Fortescue has notched up an interesting discovery on a tenement near BHP's deep but high-grade Oak Dam deposit.
Fortescue has been spending up big in recent years in the hunt for copper-gold in SA, the Paterson region of WA, and at some more exotic locations like Argentina, Kazakhstan (good luck), Peru, Chile, Brazil and Ecuador.
But there has been no cigar to date, not publicly at any rate. So a discovery near Oak Dam – now being drilled by BHP to confirm the scale of the resource, some 60km southeast of its Olympic Dam operation– is going to be good for the ego of the copper-gold exploration team.
The industry chatter is that Fortescue has been hitting 40m type intersections of 2% copper. It's not another Olympic Dam, or Oak Dam, as it is thought to be of the stratabound-style where laterally extensive copper travels away from nearby eruptive events.
Because of the potential for such deposits to be laterally extensive, they can quickly rack up into large tonnage propositions as is the case in Zambia.
Fortescue has also been exploring to the north of Olympic Dam in the Vulcan joint venture with listed junior Tasman (TAS). Recent results have been so-so but Fortescue earlier this year decided to push on to earn an additional 29% in the JV after have spent $4m to earn an initial 50%.
.
---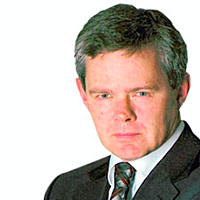 Principal
Independent Journalist
One of Australia's leading business journalists, Barry FitzGerald, highlights the issues, opportunities and challenges for small and mid-cap resources stocks, and most recently penned his column for The Australian newspaper.
Expertise